back
International Children's Day: Good Eating Habits for a Healthy Lifestyle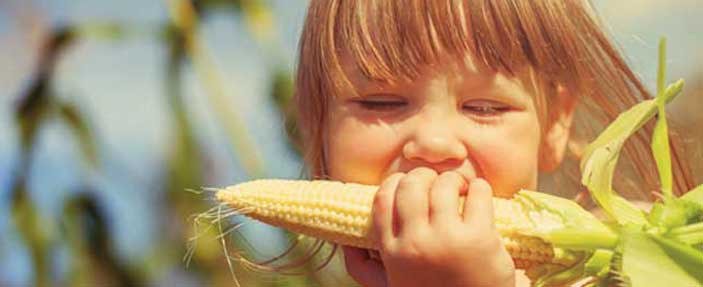 In honor of International Children's Day, Amali Mesika, Chief Dietitian at Strauss Group, gives tips that will improve your eating habits and upgrade the lifestyle of your children. Hint: It's up to you as well.
Amali is Strauss' chief dietician and responsible for formulating and implementing the company's wellness strategy. Her activities include: supporting Strauss' communicational efforts on nutritional values of new and existing products, coordinating knowledge on the subject of wellbeing and nutrition for various R&D projects and marketing needs, and maintaining relations with health and nutrition influencers. Ameli is a trained clinical dietician and epidemiological nutritionist, and joined Strauss in 2001. In her previous positions, Ameli worked as a clinical dietician at Belinson hospital, as a weight loss group instructor at Schneider children's' hospital and spent 6 years managing the national health research department at the ministry of health. Today, Ameli serves as an external academic lecturer at the Tel-Chai College and also at the Faculty of Agriculture in Rehovot. She is married and mother of two.
International Children's Day, which focuses the conversation on children around the world, provides an opportunity to examine, among other things, the patterns of behavior that we confer to our children in the field of healthy lifestyle. As you can imagine, when it comes to children, younger children in particular, our eating habits and behavior help shape their habits, as we serve as their role model.
A wide-scope study conducted with 120,000 men and women in the U.S., which tried to quantify dietary choices and behavioral patterns associated with a healthy lifestyle, found that some behavioral patterns contribute to weight gain, while others contribute to weight loss.
I wish to update you on key findings of this study, which can help us figure out how to change our children's lifestyle for the benefit of their health.
Some very interesting findings resulted from this study regarding consumption of various foods and their effects on body weight.
Foods found to cause weight gain: eating fried potatoes contributes to 766g weight gain, compared to eating non-fried potatoes that bring a 580g weight gain.
Eating red meat contributes to 431g weight gain.
Foods found to contribute to weight loss: eating vegetables contributed to a 100g weight reduction, eating whole grains contributed to a 167g reduction, eating fruits contributed to a 229g reduction, eating nuts contributed to a 260g reduction, and eating yogurt contributed to a 365g reduction.
It was amazing to discover in the study that physical activity contributed to a 780g weight reduction, while a daily hour of watching television contributed to additional weight gain of 140g. These examples illustrate how much our lifestyle affects our eating habits and, as a direct result, our body weight and diet .
So what do we do?
A role model
As I mentioned, our eating and behavioral habits affect our behavior and shape the habits of our children, that in some cases are even intensified, like watching TV and eating unhealthy foods. So first and foremost it is important that you adopt a healthy lifestyle that will become the right model for your children.
Diverse daily menu
We often find ourselves stricter about measured eating of sweets, but not persistent enough on the inclusion of healthy foods on the menu.
For example, every meal we serve to our children should include a variety of vegetables and not just tomatoes and cucumbers….
In addition, it is important to offer children a variety of whole grains, and not just whole wheat bread, various white cheeses and cottage cheese with up to 5% fat and less high-fat cheeses. It's advisable to offer natural bio yogurt on various eating occasions: You can, for example, add yogurt to foods that kids love, as yogurt can be the basis of milkshakes, pizza dough and more.
So next time you prepare a meal for your children, don't forget which foods enrich their diet, that with a little bit of creativity can be combined in any meal you offer them.
* The study was published in the NEW ENGLAND JOURNAL OF MEDICINE, by Mozaffarian et al. NEJM 2011; 364:2392