back
Raise Your Voice Not The Sea Level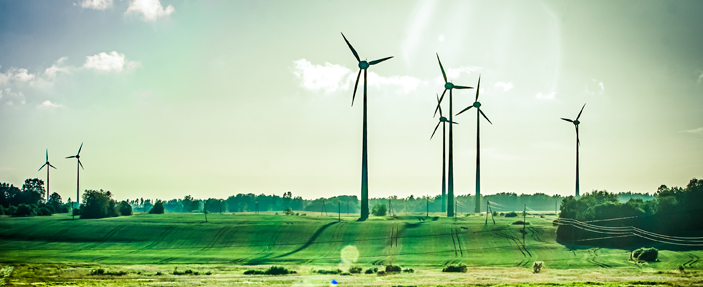 In honor of World Environment Day, which is being marked around the world this week, Yoella Ganem, Environment Manager at Strauss Water, explains how the voice of consumers will become an environmental change driver in business, and describes Strauss Water's activity in this respect. 
Yoella is 31 years old , lives in Tel Aviv with her husband and son . She holds a B.A. in Economics and Geography from the Hebrew University in Jerusalem and an M.A. in Environmental Studies from Tel Aviv University. She specializes in the analysis of environmental strategy, management of interfaces and assimilation of management systems in the field. Yoella joined Strauss Water 18 month ago and served as Environment, Health and Safety manager. In this capacity she oversees the development of environmental practices in company units, assimilation of environmental policy, implementation of regulatory demands in safety the environment, and management of work plans in the field. Previously she served as an environmental and CSR consultant for global and Israeli companies. She spends her leisure time with family and friends, in some sporting activities, and at the beach as much as possible.
Every year we mark World Environment Day around the world, each year highlighting a different environmental theme. The slogan of this year's campaign is "Raise Your Voice Not The Sea Level", which calls for raising awareness about the environmental effects of global warming on small island developing states.
The call to speak up in view of impending disasters often paralyzes us. What can we actually do? Leave our family, job and friends, board a ship to a desert island which is at risk of sinking and lead global operations to save it? We may want to do all that, but when the public vote with their feet, we can make less effort and accomplish a lot more.
Many businesses have inscribed environmental protection on their banner, and goals that aim to reduce the organization's impact on global warming. This may include a shift to cleaner energy, less packaging, changes in raw materials and more.
Quite a few companies operating in this field are being blamed for "greenwash", namely boasting about environmental improvements with no real substance. Typically, a company's motivation to become engaged in this field emanates from non-altruistic motives. Some see it as an opportunity to enter a growing market, effective marketing strategy or joining a new trend. But customers voting with their feet can decide whether to encourage the company to take material steps or leave the issue merely as a slogan.
It isn't simple to convince companies today to institute real changes for the benefit of the environment. There is no conclusive evidence that such activity is more profitable or that it even interests the customers. When asked, consumers would of course be in favor of such change and support companies that invest in environmental protection, but this will not necessarily remain the case when they get to the checkout counter. The slogan "Raise Your Voice, Not The Sea Level" is an excellent reminder that we have the power to drive change and choose our consumption habits.
The growing trend to reduce the use of bottled water is an excellent example of that. In Israel alone, consumption of bottled mineral water as the main drinking source at home has been reduced by about 50% over the past five years. Clearly, this is the public voting with their feet after deciding that damaging natural springs and creating vast amounts of plastic bottle waste are not compatible with their values and way of life.
Similarly, the growing trend of customers who contact Strauss Water to ask how much electricity their water bar consumes and where they can recycle their filters, helps drive a real process of change.
Recently, the company has been working on providing solutions for customers inquiring about this issue. Consumers have decided to significantly reduce the consumption of mineral water, and it is now up to us to continue justifying the environmental support given to tap water filtration and purification solutions.
In the past year, Strauss Water started developing various tools enabling us to significantly reduce our impact on the environment. To this end, we analyze the life-cycle of our products – from development and selection of raw materials, to shipping around the world, usage and so on. At every stage we map the environmental pros and cons and act to assimilate small scale and large scale improvements. Sometimes, small changes which are easier to implement, are less significant to the environment. However, these small changes are as important in creating organizational culture and motivating company units in order to drive larger, more complex changes.