back
Strauss Group 2012 Sustainabilty Report is published today
We are pleased to present you with the Strauss Group 2012 Sustainability Report, including our social, environmental and economic impacts, and the way in which we act to improve them.
For your convenience, we summarized the Report highlights in a friendly infographic design. Bellow, you can find links to the full Report, as well as an Executive Summary.
In addition, we summarized this year's Report in Tweets, in order to enable you to Tweet our Report through your tweeter account and to make our Report more accessible worldwide.
We hope you enjoy reading the Report, we invite you to give us your feedback!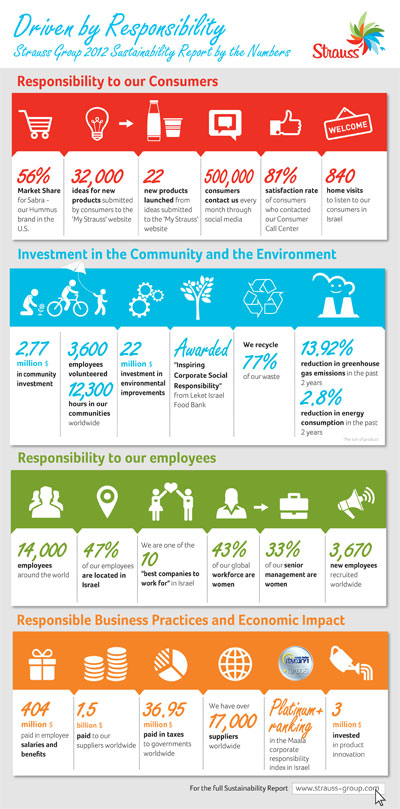 Strauss Group 2012 Sustainability Report – Full
Executive Summary Strauss Group 2012 Sustainability Report