Our Experts
Technology, Raw Materials & Product Development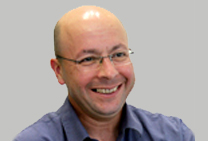 Professor Eyal Shimoni – VP Technology
Eyal holds a DSc (Doctor of Science) in Food Engineering and Biotechnology from the Technion and is an Associate Professor in the Technion's Faculty of Food Engineering. Eyal's research, which has been published in internationally renowned food circles, relates mainly to improving the health properties of food products by controlling their ingredients from the molecular level through to production technolog
Coffee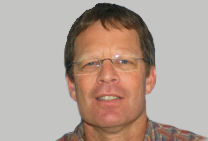 Assaf Bashan – R&D Director, Strauss Coffee
Assaf manages the R&D unit of Strauss's international coffee company, which is considered the fourth largest coffee company in the world. The unit's job is to drive innovation in products and production processes, and develop sensory and analytical methods designed to improve the Company's products and support new business development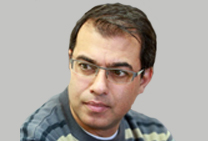 Zion Cohen – Chief Technologist, Roast & Ground (R&G) Coffee
Zion has worked in R&G at Strauss since 1990. He has led technological breakthroughs in the coffee roasting process and in quality control, including the purchase of state-of-the art grinders and computer systems and training teams to use them. In the past few years Zion has spent most of his time developing coffee products in Israel and in other countries, including leadership of cross-country project
Olive oil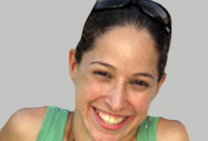 Orit Grisaro – Technologist at Yad Mordechai Apiary
Orit is an olive oil taster certified by the International Olive Council (IOC), and also attended a training course in Madrid for olive oil tasting panel managers
Water
Hella Frenkel – Director of Technologies & Innovation, Strauss Water
Hella has 22 years' experience in the industry, with over a decade of this experience devoted to development and innovation in drinking water. Hella's job includes furthering technology innovation and understanding world water needs and demands, in order to advance research and development in this field at Strauss
Chocolate & Confectionery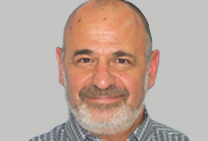 Haim Palgui – Chief Development Technologist, Elite Chocolate
Haim has been Chief Development Technologist for Elite Chocolate for the past 30 years, and is also known as an authority on the history of chocolate. He is responsible for the development of hundreds of products and tastes in the chocolate category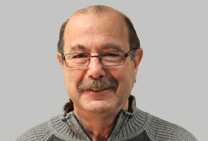 Doron Golschiener – Pâtissier and Chief Technologist, Pastries
Doron is in charge of the development of pastries and cereals at Strauss. His training as a pastry chef (konditor meister) in Germany and the fact that he is a graduate of baking technology studies in Berlin have provided him with professional and theoretical experience in technology and operations, which form an essential basis for him (and for us!) for the professionalism that has been so typical of Doron for all the years he has been with Strauss
Milk & Fresh Foods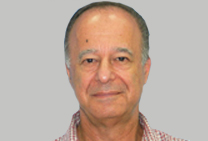 Moti Segal – R&D Director, Strauss Dairies
Moti has been with Strauss since 1966. He is best known as the man who invented Milky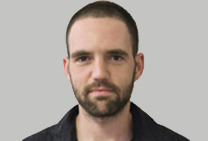 Yaron Bornstein – Development Technologist, Fresh Foods Division
Yaron eats hummus like you drink water. Besides hummus, he cooks and develops other dips and spreads such as matbucha (cooked tomatoes and peppers, seasoned with garlic, olive oil and paprika) and eggplants, as well as pasta
Nutrition & Healthy Lifestyle
Amali Messika – Chief Dietician
Amali is responsible for building and implementing strategy for the promotion of a healthy lifestyle. Her activities include supporting the development and communication of new and existing products with optimum nutritional values, coordinating a health and nutrition knowledge center for R&D projects and marketing needs, and managing contacts with health and nutrition key opinion leaders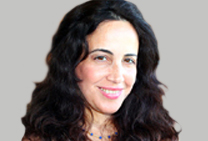 Ronit Giladi – Dietician, Strauss Dairies
Ronit is a clinical dietician experienced in community work. Before joining Strauss she worked as product manager and marketing director for a number of pharmaceutical companies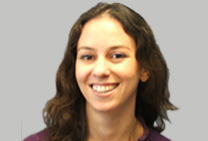 Efrat Segal – Dietician, Strauss Dairies
Efrat is a clinical dietician and holds a B.Sc. in Nutrition. Before joining Strauss in 2009 as a dietician on the Dairies' marketing team, Efrat spent 5 years working as a clinical dietician in various entities in the community, including a cardiac rehab institute, the Herzliya Municipality, the Studio C fitness chain, retirement homes and others
Contribution to the Community & Environmental Activities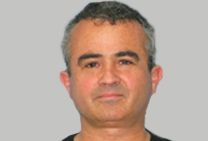 (Udi Melamed – Safety, Environment & Quality Manager (SEQM
Udi formerly managed Strauss's Health Corporate Center, and today serves as SEQM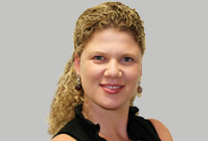 Daniela Prusky-Sion –
Global Corporate Responsibility Director
Daniela is responsible for formulating and implementing CSR strategy and work plans across the organization
Career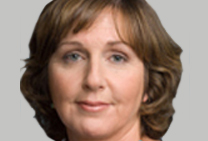 Nurit Tal Shamir – VP Human Resources, Strauss Group
For the past few years Strauss has been regularly ranked among the Top Ten "Best Companies to Work For" in Israel.
Strategy & Digital
Osnat Golan – VP Communications & Digital, Strauss Group Spokesperson
For the past ten years Osnat has managed Strauss's contacts with consumers through extensive digital activity which includes a group of 140,000 friends on Facebook, the "Food for Thought" blog, "My Strauss" on Twitter, Strauss on YouTube and an international website.
Tomer Harpaz – VP Strategy & Development
Tomer is responsible for formulating and implementing Strauss's business strategy as well as the strategy of its subsidiaries, for managing business development processes and for building and developing technological innovation in the Group.