back
A New Location for Max Brenner in Tokyo- In the World's Tallest Tower
from news and media, Japan ,Max Brenner
23/12/13
The Max Brenner chain of restaurants and chocolate bars, owned by Strauss Group, launched last weekend another location in the capital of Japan, Tokyo. The first location of the chain in Tokyo, which opened in the beginning of the month at a large commercial center  )Omotesando Hills , had great success.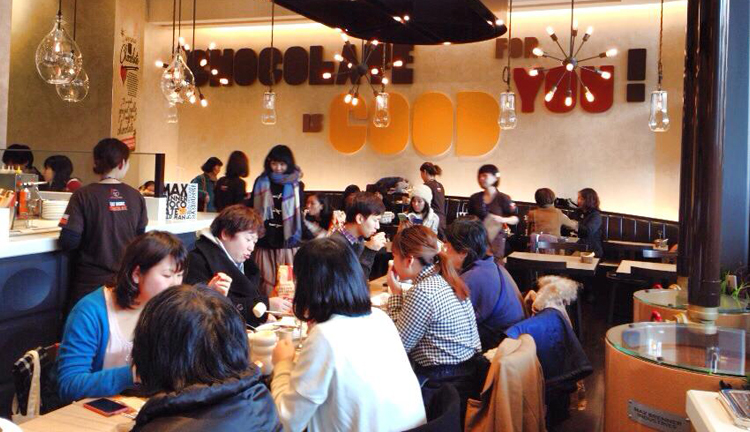 The newly launched branch is in a commercial center located at the foot of the world's tallest tower – SKYTREE TOKYO. More than one hundred people lined up for the opening, and slightly less than a thousand guests visited it during the day.
The opening of a second location in Tokyo brings the total number of MB global locations to 50, making it the largest Israeli restaurant chain in the world. Other locations operate in Israel, the U.S., Singapore, the Philippines and Australia. Most of them operate under a franchising model which is acquired from Strauss Group.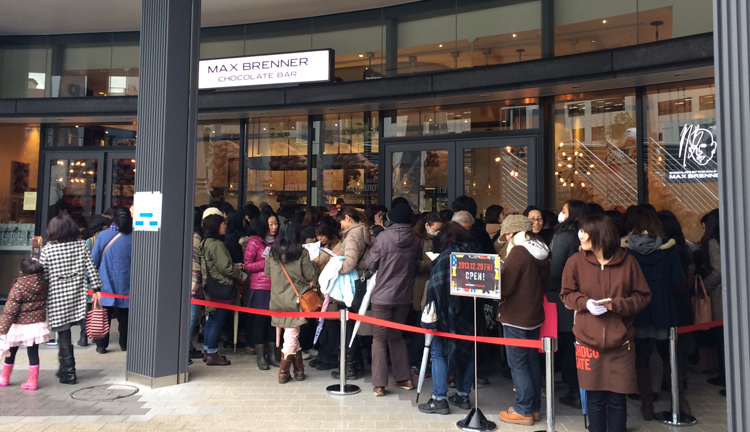 The Max Brenner brand has long become a favorite destination for chocolate lovers, redefining the culture of chocolate consumption. The new locations will serve the flagship dishes currently available in MB branches worldwide, and will have the same unique design of the MB restaurants both in Israel and abroad.
The locations in Tokyo will sell the Max Brenner products manufactured at its main plant in Beit Shemesh, Israel.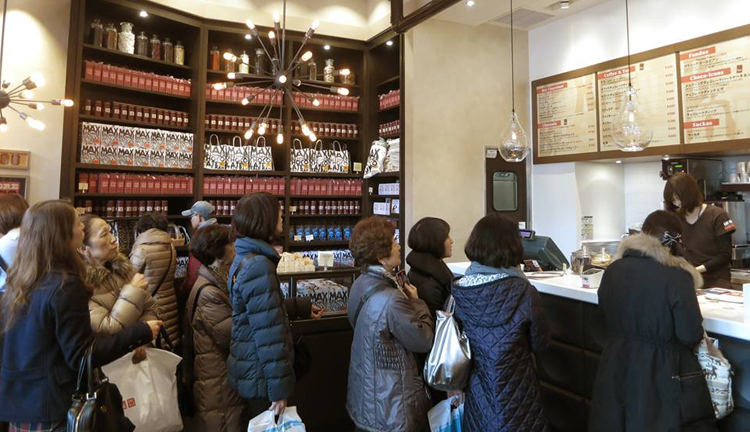 On the occasion of launching activities in Japan, Mike Avner, Chairman of Max Brenner and General Counsel of Strauss Group, said: "Max Brenner continues to spread the word of Israeli chocolate in more and more countries around the world, attaining an impressive global reach for Israeli restaurants. We take pride in the fact that products manufactured locally in Beit Shemesh  reach so many consumers in different corners of the world, and are confident that with further purpose-designed work we will bring the Max Brenner story to other countries around the globe."