back
The Strauss Coffee Board of Directors today adopted a resolution to recommend Tomer Harpaz as CEO of Strauss Coffee
from news and media ,Coffee, Israel ,Strauss Coffee B.V.
05/06/14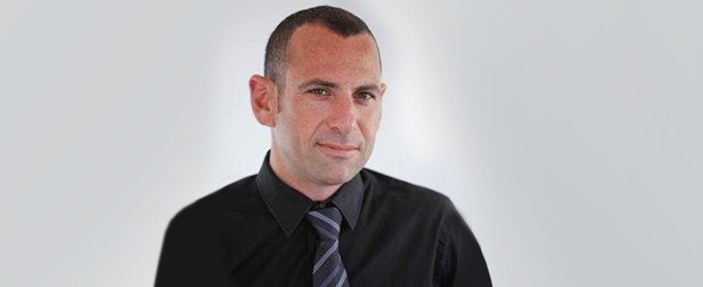 The appointment is subject to approval by the Shareholders' Meeting scheduled for June 23.
Gadi Lesin, Chairman of the Strauss Coffee Board of Directors, said today : ״ SCBV Board of Directors named  Tomer Harpaz as the recommended CEO of Strauss Coffee, subject to the shareholders' approval. Harpaz was selected following a comprehensive recruitment process conducted by SCBV Board of Directors which was assisted by leading international firms specializing in such procedures. 
Harpaz brings with him thorough knowledge of Strauss Coffee and the global coffee market, along with high capabilities of leadership, strategic and entrepreneurial thinking, and focus on the performance and results that are essential for the further development of Strauss Coffee.  Harpaz has excellent ability to lead diverse, professional and target-focused work teams in all the countries in which we operate, as we contend with the competitive environment and diverse challenges in these markets. Tomer has been leading the company as Interim CEO for the past six months, while maintaining the pace and focus of activities alongside the creation of business value, and setting a clear way forward. Tomer possesses the necessary qualifications for the job, and I am confident that under his lead, after the shareholders' approval, Strauss Coffee will continue its growth journey in the future. "
Tomer Harpaz joined Strauss Group in 2010 as a member of the group's Top Team and EVP for Strategy, Business Development, Innovation and Technologies.  During this position, the group has made a significant advancement in its Strategies' capabilities. The "Alpha Strauss" project, which is becoming a leading community for Foodtech entrepreneurs, was formatted and technology cooperation with international partners has been extended.
Over the past three and a half years he served as member of the Strauss Coffee Board of Directors, and together with the former CEO steered strategic and business processes in the company. Previously he was CEO of international minerals mining company and CEO of the strategic consultancy POC.
About SCBV:
Strauss Coffee  is a global coffee player with annual sales of over 1 billion dollars. The Company has built authentic local coffee brands that hold leading positions the markets of operation, such as Israel, Brazil, Poland, Romania, Serbia, Russia and Ukraine. The Company produces various coffee products including soluble, Roast and Ground, cappuccino and espresso, and other complementary products. The Company also provides solutions for coffee consumption away from home. The Company has 14 production sites around the world and employs over 6,000 people. Strauss Coffee continues to develop its business and brands in order to offer a coffee experience with an authentic local flavor to a greater number of consumers across the world.