back
Break ground on Sabra's "Center of Excellence" and R&D facility in Chesterfield country
from news and media, Israel ,Strauss Israel
12/07/12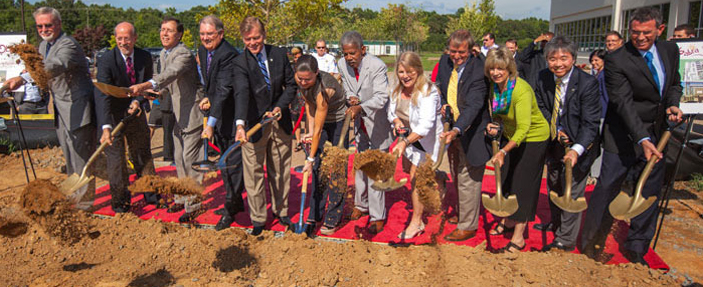 Groundbreaking of the Center of Excellence and research and development facility in Chesterfield County Virginia took place in a celebratory ceremony, attended by the Governor of Virginia Bob McDonnel, Chairperson of Strauss Group, Ofra Strauss, GM of Sabra and PepsiCo, Ronen Zohar and other Sabra executives.
Sabra Dipping Company recently announced it will construct a "Center of Excellence" research and development facility to establish best practices on all aspects of culinary, food science, production, engineering, packaging, supply chain and product delivery.
The Center will also lead groundbreaking agricultural initiatives with local universities, including research on chickpeas, fruits and vegetables, to increase the use of local resources.