back
Collaboration between Strauss Group and MassChallenge
from news and media
06/11/13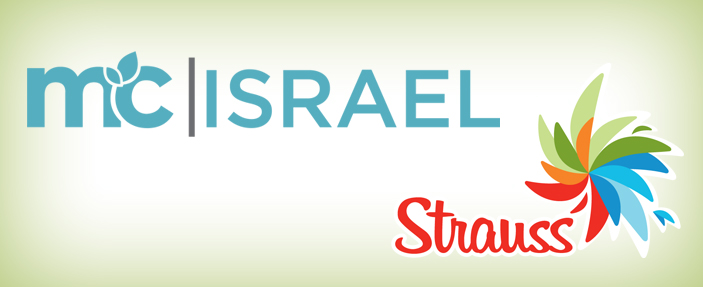 A unique collaboration between Strauss Group (through the Alpha Strauss project) and global MassChallenge is launched.
Both companies decided to set up a joint venture which aims to promote entrepreneurs in food technologies around the world. .
Based in Boston, MassChallenge is the world's largest accelerator for startups, which holds a technology competition for thousands of startups from around the world, for the third consecutive year. 128 companies are chosen each year for a 4-month stay at MassChallenge facilities in Boston, where they receive business and professional support in their field, significant exposure to key investors and media, and various training programs designed to elevate the company from the technology stage to commercialization .
Under the collaboration with Strauss, MassChallenge will expand its global activities to include startups in the food industry as well, and, later on, a global Center of Excellence in food-tech, led by Alpha Strauss, will be established in Israel. The center will help entrepreneurs establish startups in this field, and integrate into the global program of MassChallenge in Boston. .
Tomer Harpaz, EVP Strategy & Business Development, said about the new collaboration: "I am confident that the experience and expertise of Strauss as a global food company, combined with the expertise and activity of Alpha Strauss in food-tech, and the tools and knowledge of Masschallenge in supporting and developing startups, will form another important phase toward making Israel a global center in food-tech, while strengthening Strauss's position as a leader in this field."
For more details about Alpha Strauss:  http://www.alphastrauss.com/