back
The Jasmine Forum for Women Business Owners- 2014
from news and media, Israel, USA
21/05/14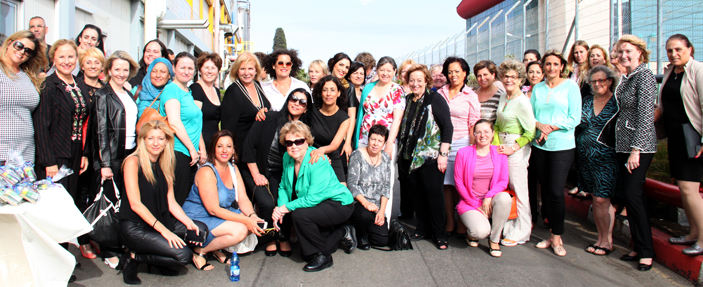 A Summit Meeting Between the C200 Member Organization of Business Women and Women Owners of Small and Medium Businesses in Northern Israel.
Jasmine  organization, that promotes women owners of small and medium businesses across all sectors of Israeli society, today held the fourth meeting of the "Jasmine Forum of Women Business Owners ." The Forum ,an initiative of its current  President, Mrs. Ofra Strauss , holds a series of meetings between women owners of small and medium businesses in Israel and women owners of leading world businesses that have become success stories.
The purpose of these meetings is to enable Forum members to learn from the knowledge and experience gained by these successful women from around the world, and to acquire tools that will help them manage their businesses in Israel .
The fourth meeting of the Forum was held today, May 20, 2014, at the Strauss confectionery plant in Nazareth, and was the largest to-date in terms of the scope of participants. The Forum hosted C200 members who are currently visiting Israel. This  committee of businesswomen consists of owners / CEO's / entrepreneurs in leading businesses, representing more than 200 billion dollars in over 100 industries worldwide. The purpose of C200 is to promote women's leadership in businesses around the world by sharing the personal experience of its members, providing knowledge and tools for success and supporting women business leaders worldwide
14 C200 members came to meeting today, including the Chairperson of Metal Flow, President of SIPI Metals and CEO of APCO Worldwide.  Local participants included 30 women business owners from all sectors of Israeli society, who engage in various fields of occupation – from design, fashion, advertising, art and architecture to the hotel industry, education,  accounting and law.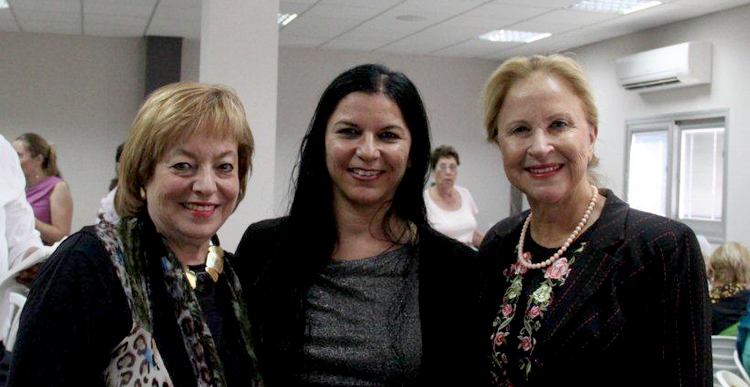 Larraine Segil, Chairperson of C200, said: "This delegation is very excited to meet with the Jasmine Forum members and learn about personal success stories of women here in Israel." 
Margery Kraus, founder and CEO of APCO, one of the world's largest communication consulting firms, said: "The positive impact that Israeli and Arab women entrepreneurs have on their environment is inspiring and encouraging to us."
Kiram Baloum, CEO of Jasmine, said: "This meeting with women who lead such significant businesses provides a special opportunity for women owners of small businesses in Israel to learn and grow.  Women around the world face similar challenges, and the ability to learn from the experience of others is priceless. "
Nava Collage, owner of a beauty salon who took part in the event, said: "Taking some time out from the race of all of us in order to hear the stories of successful women in the business world is very important to us. Women speak a similar language and can form fast connections that help us all."
Since its establishment last October, the Israeli business women have met with Heather Reisman, founder and CEO of Canada's largest books and music retailer, Nadia Taylor, founder of one of Australia's largest packaging solutions provider, and Ariella Black, founder and CEO of one of the largest lingerie vendors in the U.S.(AAI(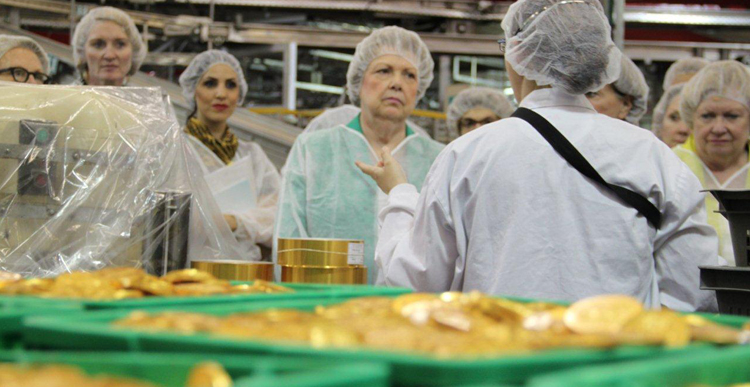 The businesses represented by the C200 members who attended the event:: Metal Flow Corporation, Westwood Holdings Group, Sipi Metals Corp., Couch Consultants, Bavarian Inn Lodge, APCO, Calyx & Corolla and Gardener's Eden, Little Farm Company, United Scrap Metal, Golden Seeds LLC, Land O'Frost.