back
Women's Day 2016: Keep on flying the flag for diversity
from news and media, Israel
08/03/16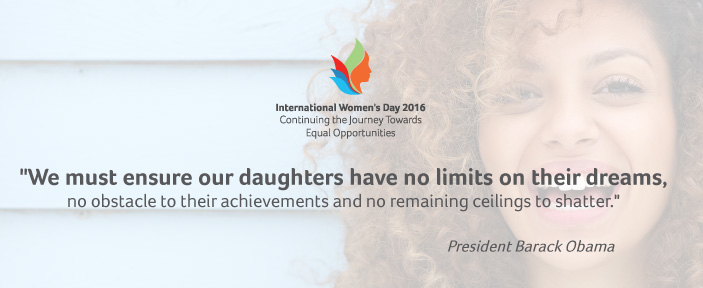 Against the backdrop of International Women's Day 2016, which falls today, March 8th, Strauss salutes the way the company has come in promoting equal opportunity throughout the year as we keep on flying the flag for diversity. As an organization that encourages equal opportunities, workplace diversity and personal development, it is important to us that we keep our promise that is embedded in our Code of Ethics and provide a work environment that is safe, healthy and sound, free of discrimination, harassment and persecution.
In honor of the Women's Day celebrations, Ofra Strauss said, "Women's Day is an excellent opportunity to shine a spotlight on the importance of taking action for women's professional advancement and equal opportunities. We are working to promote the issue both within and outside Strauss as part of our social activities.
"Today, we see more and more women in management positions, while research proves time and again that the inclusion of women among the organization's top executives has a favorable effect on its business results. We may even get to see a woman as the leader of the free world, but we are still a long way from the end of the road. Women's Day is a day on which every woman who is juggling a career and family and succeeds in maintaining a balance should be proud.
This is a day that still needs to be commemorated, because despite the great progress that has been made in achieving equality between women and men, we still have not reached the point where we feel that we can move on to the next item on the agenda.
On International Women's Day we pause for a moment to take a look at ourselves, celebrate successes and discuss gaps. As usual, the goals we set ourselves are to reach a state of zero discrimination between each and every one of us, regardless of gender and other discriminatory factors, and this means that we still have a long way to go."
Gadi Lesin, President and CEO of Strauss Group, added, "Years ago, we recognized that to achieve business success we must be an organization that is as diverse, colorful and multicultural as possible. It helps us understand our consumers better, and it's consistent with research findings that most consumer decisions are made by women. Meaning that the integration of women's capabilities and insights is crucial to us – it is not only right morally, but it makes sound business sense. We set ourselves a target of 50% women in executive positions, and in 2015 we reached 42%. In 2016, as part of our journey to improvement, we will continue to work to include more women in company management."
Women's Day celebrations at Strauss will feature roundtables throughout the month, in which women in the company will be given the opportunity to tell managers about the major barriers they face and the feelings that accompany them, as women, in the workplace. We have also launched the "Equal Organization" competition, which aims to motivate people and teams that work in the field to take action to advance the gender issue. This year, Strauss will be broadening discussions on women's promotion, diversity and equal opportunity.
The events and discussions will be taking place simultaneously at all Strauss's sites worldwide.