back
Launching the Strauss FoodTech Incubator – The Kitchen
from news and media, Israel ,Strauss Israel
25/06/15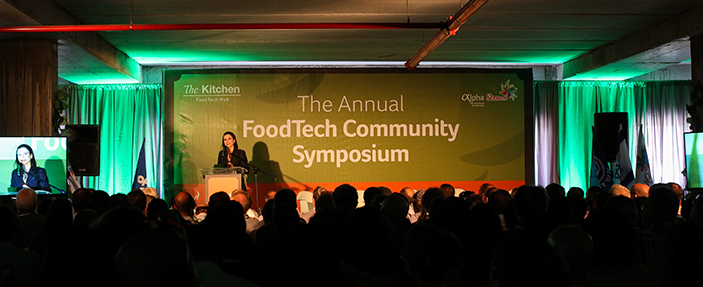 On Thursday, June 25, we inaugurated the offices of the Strauss FoodTech incubator, "The Kitchen", which has operated since January 1, 2015, in the presence of the Chief Scientist of Israel, Mr. Avi Hasson, Mayor of Ashdod, Dr. Yechiel Lasry, members of the Strauss Board of Directors and management team, and more than 400 people from the food technology community in Israel.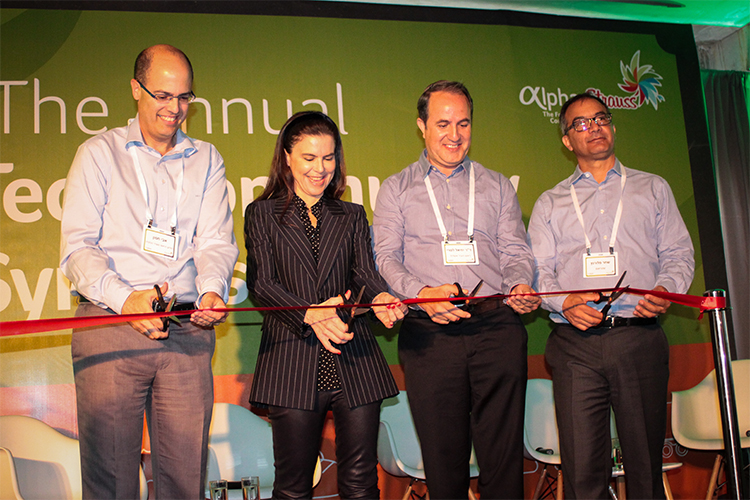 For several years now, Strauss Group has been working to consolidate the Israeli Foodtech community, recognizing the importance of technological innovation. This journey began four years ago with the establishment of "Alpha Strauss" that works with advance-stage technological initiatives to form operative collaborations with the business units at Strauss, while providing professional support, using our production lines as testing sites, connecting with funding parties and Strauss's international partners (such as Pepsi and Danone) and more.
About a year ago, as our journey continued, we took a step further when we won the Chief Scientist's tender for the establishment of a technological incubator. The purpose of this incubator is to invest in groundbreaking early-stage technology ventures that are relevant to the food industry across the entire value chain. By promoting technological innovation, this incubator aims to ensure a better industry and better food for the world. The incubator provides a home for entrepreneurs and a breeding house for new technologies.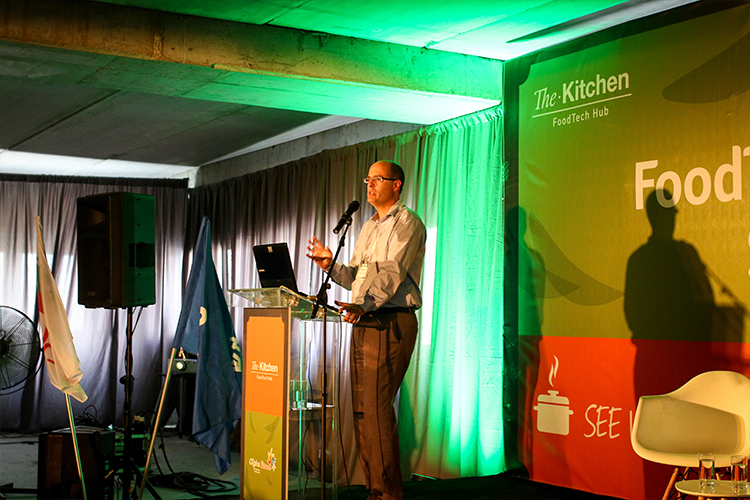 Chief Scientist, Avi Hasson, said that "Food technologies have everything it takes to create opportunity both locally and internationally. There are farmers, industry, entrepreneurs and consumers. I am pleased to see that this is not just an initiative of a single person at Strauss. I see before me here the board of directors and management of the entire company. This suggests full intention to provide help to this "baby" who will be born and grow in the incubator, which encourages me a great deal."
Ofra Strauss said in her opening remarks that "This venture sits well on the things we believe in, such as diversity and innovation. The way we go about it is to open a table, let people sit together and collaborate. To combine capabilities and resources and create together something better. The technologies and entrepreneurship presented here should not necessarily suit Strauss. They are designed to serve the food industry as a whole. The incubator we are launching today manifests Israel's desire to develop capabilities in food  technologies, a desire shared by Strauss, an entrepreneurial company in nature, and I hope that this investment in advanced technologies will facilitate a booming food industry in our country and in the world."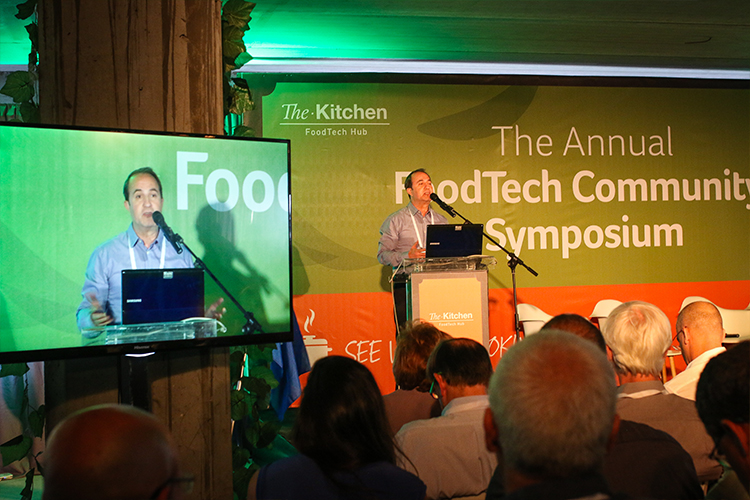 Dr. Yehiel Lasry, Mayor of Ashdod, the host city, added: "We are fortunate to have an incubator which is the first of its kind in this field. We regard it as a significant boost to our city, with a dream to become Israel's Silicon Valley. I wish all of us that we will manage to build something that will be a part of our Israeli pride."