back
Launching the Jasmine Forum for Women Business Owners
from news and media, Israel ,Strauss Israel
08/10/13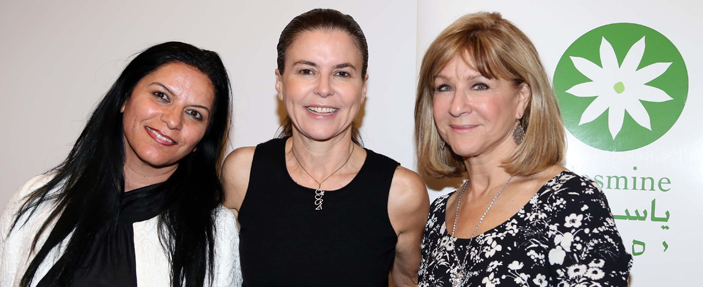 Yesterday we launched the first meeting of  the Jasmine Forum for Women Business Owners, in the presence Ofra Strauss, Chairperson of the Strauss Group Board of Directors and President of Jasmine, which promotes women owners of small and medium business across all Israeli sectors.
Forum members will have the opportunity to meet with women business leaders from around the world, who have become a success story .
The new Forum will hold a series of annual meetings designed to enable its members to learn from the knowledge and experience gained by female business leaders who own globally-successful businesses, thereby acquiring tools to help them run their own businesses .
In the coming year we will hold similar periodic meetings with female leaders from around the world . The Jasmine Forum meetings will be held in various venues around the country, with an emphasis placed on building a diverse community of women business owners from various areas and sectors in Israel.
Guest and keynote speaker at the first meeting held this week was Ms. Heather Reisman, Founder and CEO of Indigo Books & Music Inc., Canada's largest books and music retailer, which holds more than 94% share in the Canadian book market and has completely changed its face .
Ms. Riesman has established a large consulting firm , managed one of the largest companies in North America and won various awards in entrepreneurship and management, along with extensive philanthropic activity in social organizations in both Canada and Israel. During the meeting, Ms. Reisman shared her personal story and held an open and direct conversation with the participants.