back
Ofra Strauss at the "Women Leading Change" conference
from news and media
01/01/70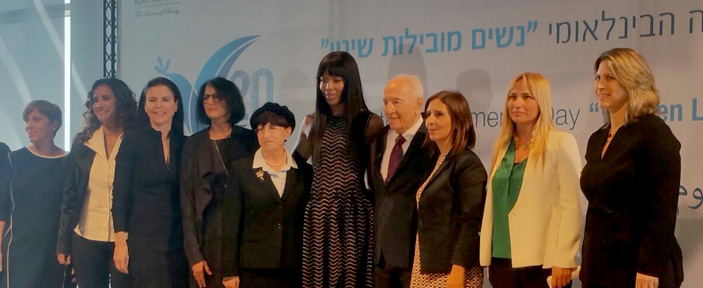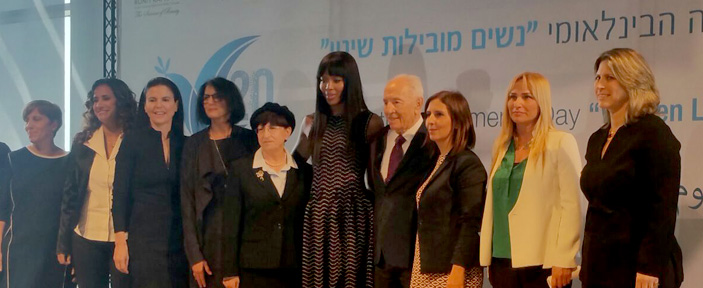 Speakers at the Women Leading Change conference, which took place today at the Peres Center for Peace in honor of International Women's Day in the presence of hundreds of women who are leaders in their field – intellectuals, members of the worlds of culture, business, government and the third sector – also featured Strauss Group Chairperson, Ofra Strauss. The conference was held to shine a spotlight on strong women, leaders in their field who are driving remarkable changes, and to listen to their personal philosophies.  
At the conference, former President Shimon Peres presented the Women Leading Change award to international supermodel Naomi Campbell, who in recent years has been very active in global social and philanthropic endeavors. The award ceremony was followed by a tête-à-tête between the two, which opened the conference.
Ofra Strauss shared her feelings in honor of Women's Day with the participants: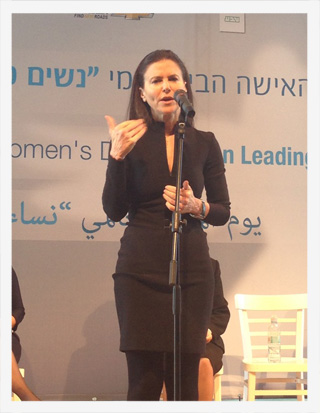 "In the past few weeks I have traveled all over the country, meeting women from Strauss Group for roundtables, in an attempt to understand why the numbers aren't yet where we want them to be. During the journey I lost my voice, and when I woke up this morning I found I had got it back, which I took as a sign that it was my duty to use it.
"We are a democracy – an imperfect democracy – a nation of immigrants, and we are working hard to close the gaps between all Israelis, those of northern Israel, Israeli Arabs, new and "old" immigrants.
"It is easier to close the door on the "other", but the challenge lies in inviting him or her in.
In building something new together. I would like to call on all of us to help the immigrants in Europe today to make their voice heard. To help get nations and Countries to open their hearts rather than close the door on these immigrants. There are women with children in those camps and they aren't being given equal rights.
"I would like to use this room to communicate the message and to call on all of you to make yourselves heard for the sake of those women in the refugee camps, on whom so many countries have shut the gate."
In summary, former President Shimon Peres said, "Women are able to contain things far more than men are and they know how to ask the right questions, and to me this is the reason why they have an advantage and the right judgment of things."