back
Ofra Strauss Attended the Select USA Investment Summit Under the Auspices of the White House
from news and media, Israel, USA
26/03/15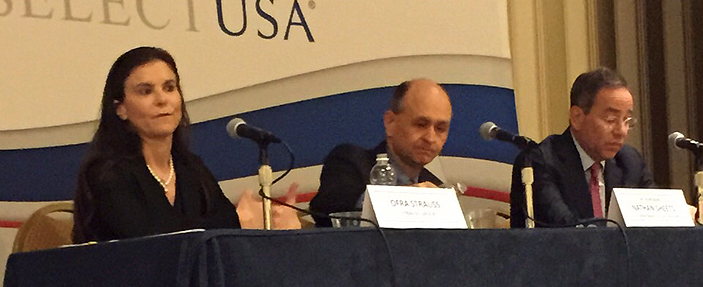 Chairperson of Strauss Group, Ofra Strauss, who also serves as chairperson of the Israel-America Chamber of Commerce, met yesterday in Washington DC with President Obama and was among the speakers at the Select USA Investment Summit, an initiative of the President and the Secretaryof Commerce,Penny Pritzker.         
The Summit attracted heads of federal and local authorities seeking to strengthen economic ties between the U.S. and countries around the world, in order to encourage foreign investment in the U.S.
During the Summit, Ofra Strauss met with President Obama and Secretary of Commerce Pritzker, and spoke on a panel along with the Under Secretary of the Treasury and Under Secretary of Commerce about the importance of economic ties between Israel and the U.S.
In her speech, Ofra Strauss noted that: "Mutual investments of Israeli and American companies strengthen economic ties between the two countries and contribute to Israel and to the U.S. alike. At this time, given recent political tensions, we need to enhance economic ties between the countries, demonstrating that the connection between the peoples and the companies is far stronger than any differences of opinion."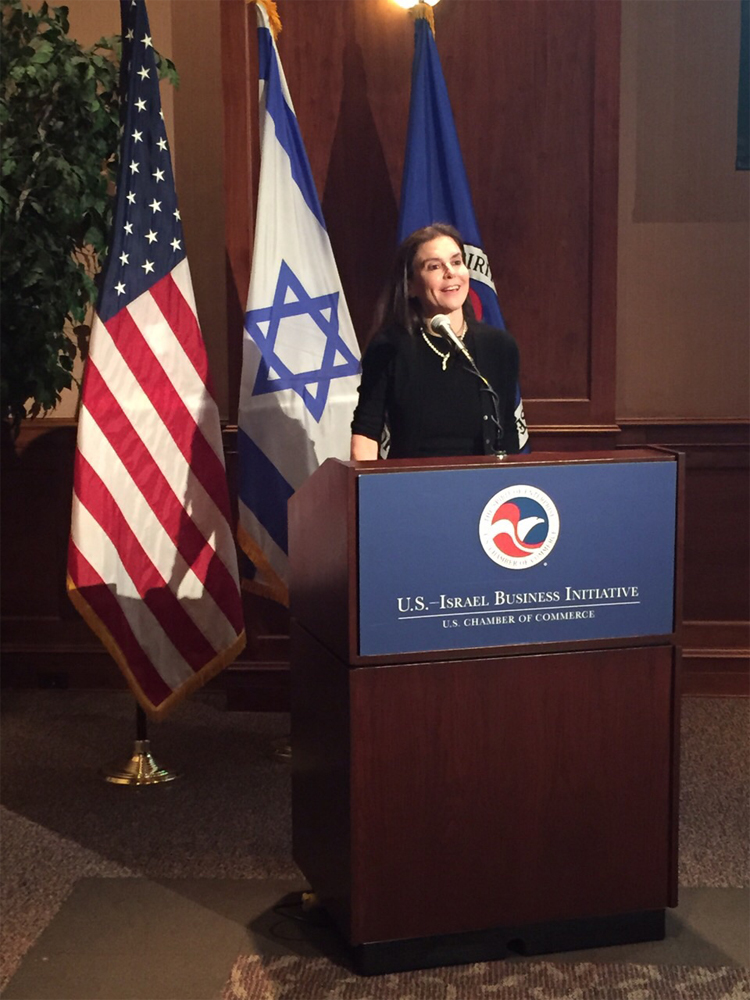 President Obama addressed the issue of foreign investments: "The U.S. is the best place in the world for foreign investment. This is where global R&D is located. We have access to markets around the world and a solid and secure government system for investment. I call upon you to come and invest in the U.S. and give you my personal commitment that we will assist anyone who wants to do business here and succeed."
Trade relations between Israel and the U.S. have tripled over the past two decades, becoming a strategic pillar in the ties between the countries. Israel is the most represented country on NASDAQ after China, with more than a thousand Israeli companies operating in the U.S. and employing over 100k people in more than 40 States.
Leading U.S. companies have established R&D centers in Israel in recent years, investing billions of dollars in the Israeli economy, and Israel is among the top 20 countries exporting goods to the U.S.
Strauss Group operates in the U.S. with the Sabra brand through cooperation with global food giant PepsiCo. Sabra currently holds a 63% market share in the American hummus category.