back
Ofra Strauss hosts the Annual Jasmine Conference on the Advancement of Women-Owned Small Businesses in Acre
from Corporate Responsibility, Israel ,Strauss Israel
10/12/15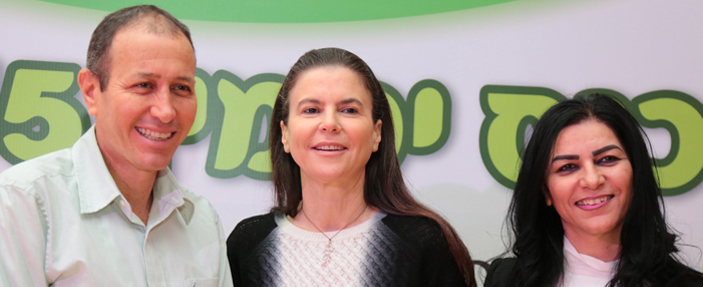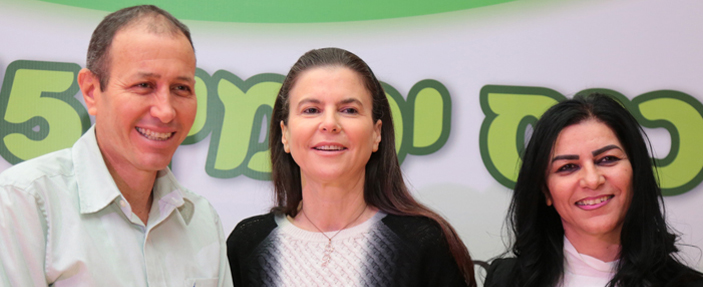 Today, December 10, 2015, the Annual Jasmine Conference on the Advancement of Women-Owned Small Businesses was held in the city of Acre, under the theme of coexistence and closing the existing economic gaps in Israel. The event was attended by some 300 women SME owners from all sectors in Israeli society. At the conference, Ofra Strauss, who has served as Jasmine's voluntary president for the past eight years, called for coexistence efforts to be intensified and support of women-owned business strengthened at precisely this time, as a condition for building a healthy, flourishing economy.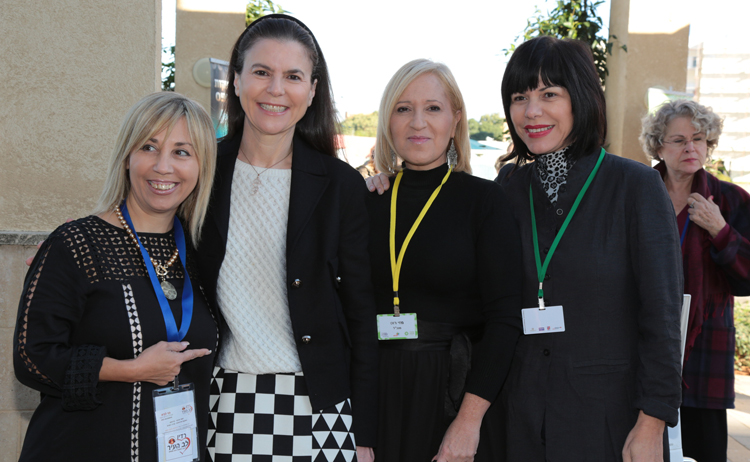 Ms. Strauss said at the Conference: "During his visit to Washington, President Rivlin said yesterday that the gap between the various sectors must be closed. I am happy that the subject has been placed on the national agenda. Women's inclusion in the economy is one of the most important issues in Israel. Therefore, women business owners who are sitting here today have an opportunity to be those who employ others, those who are growing our economy. You are the ones who can contribute to closing the gaps and make big businesses even bigger, and medium businesses – big businesses. In every country I visit I am proud to present Jasmine and what we are doing here. I am in no doubt that we will soon be called upon to teach others the model we have been developing for the past decade, for the promotion of women-owned businesses. The subject is being addressed everywhere in the world. It's true that there are many gaps in Israel, but it's our country, so we should be doing everything we do much faster, and much more vigorously. Because to a large extent, it depends on us. I was given the opportunity to run a business, but on that very same day I understood that it comes with a lot of responsibility, and responsibility comes at a price."

Kiram Baloum, Jasmine founder and CEO, said: "In the past few years we supported around 5,000 Jewish and Arab women business owners. We also collaborated with dozens of social organizations and onboarded the business sector to raise awareness of the advancement of women-owned businesses."
This year, the Conference focused on women-owned businesses and presented the successes of today and the challenges of tomorrow. The event was attended by women owners of successful businesses such as Heli Maman, founder of the healthy lifestyle empire and weight-loss groups, 2014 Master Chef winner Nof Atamna, who turned her hobby into a successful business, as well as representatives of the public sector – MK Aida Saliman, who announced that she is working to promote a small business authority in conjunction with other MKs; Senior Deputy General of the Ministry of Economics, Michal Tzuk, who chairs the Knesset Committee for the Advancement of the Status of Women; and media representative Stella Corinne Lieber, senior economic commentator at the Globes financial daily. Emphasis at the Conference was also placed on networking, which the women themselves had defined as a need that is key to the businesses' ability to develop.
Strauss Group has accompanied Jasmine, which works to advance businesses owned by women of all religions, sectors and ethnic communities in Israel, for the past eight years. To date, Jasmine, under the leadership of founder and CEO Kiram Baloum, has helped over 5,000 women business owners to grow and develop their enterprises through courses and seminars, business networking events, and by providing practical business promotion tools.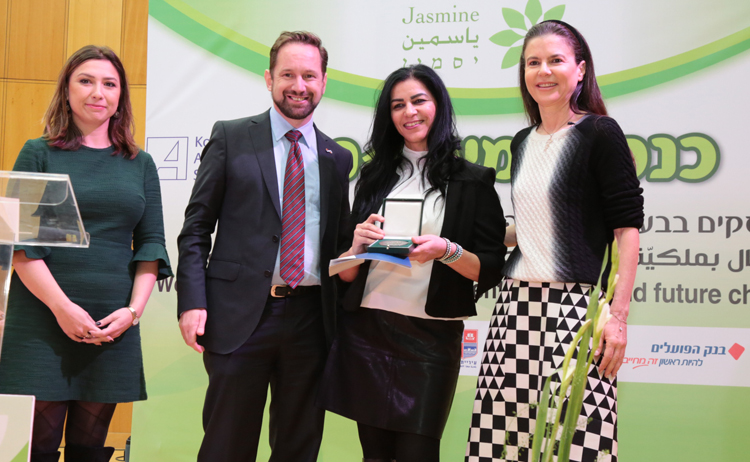 All over the world, recognition of the importance of the SME sector has grown steadily, as well as of the importance of women-owned businesses, and today their important contribution to the development of economies, both domestic and global, is clear. In Israel as well, the understanding that over 450 thousand SMEs – of which 15% are women-owned – are an important and powerful growth driver has increased, along with the awareness that their advancement can significantly leverage the country's economy, while contributing to the creation of a more equal and just society.
Strauss Group is a partner to the promotion of businesses owned by women of all sectors in its belief in the importance of diversity, and is working to further this through greater inclusion of women-owned businesses in the Company's procurement system, and by setting goals in this regard.