back
Space Shuttle Atlantis Has Returned to Earth Today
from news and media
01/01/70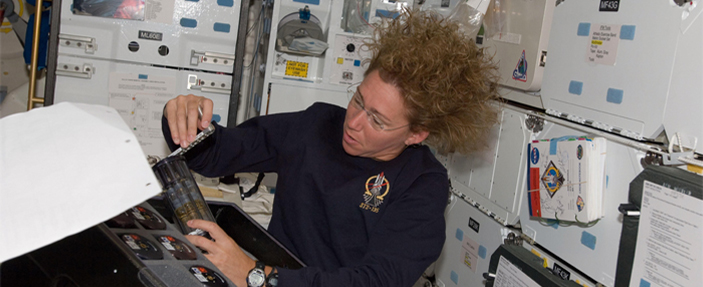 Space Shuttle Atlantis Has Returned to Earth Today
 With Strauss Water's Experiment conducted in collaboration with the Fisher Institute
Developed by Strauss Water, this is a polymer-based biomedical technology designed to purify drinking water by effectively removing bacteria and viruses. The data accumulated from the research in space will also have implications for purifying water on earth.
This experiment is important for the space industry as well, which is looking to improve the quality of water provided to astronauts on long missions.
On the last day of its final voyage in space, astronauts on board space shuttle Atlantis successfully drained the contaminated water reservoir, which accumulated during the flight, into space. "It may well be that astronauts, in the not too distant future, won't have to empty the contaminated water into space, but rather use a new Israeli water-purification technology" explains Dr. Eran Schenker, Head of the Aerospace Medicine Research Center at the Fisher Institute.
Haim Wilder , V.P. R&D at Strauss Water, added: "This experiment coincides with the continuous effort of Strauss Water to develop new technologies and materials which will facilitate effective removal of bacteria and viruses under extreme conditions. A successful experiment will constitute an important milestone."
Ofra Strauss, Chairperson of Strauss Group, said recently:  " This is another step by Strauss Group which aims to improve the quality of life of people by providing them with safe, quality drinking water."
Brig. Gen. (Res.) Asaf Agmon, Head of the Fisher Institute, attaches great importance to Israel's participation in experiments conducted in space, adding that "Israel is uniquely positioned to take part in advanced experiments on the space shuttle, and we are excited about the fact that our experiments are launched on the last flight in the shuttle era."
(Photo caption:)
American astronaut Sandy Magnus, of the space shuttle Atlantis team, conducting a series of biomedical experiments in space and securing them in the storage chamber upon landing. These include the water purification experiment of Strauss Water.
(credit courtesy of NASA).