back
Strauss Coffee Announces the Signing of an Agreement with Viva Coffee
from news and media ,Coffee, Israel ,Strauss Coffee B.V.
22/06/12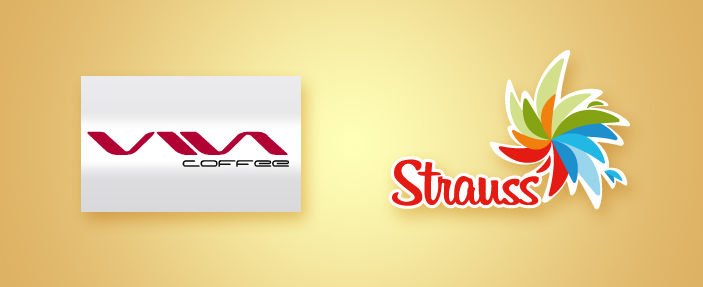 Strauss Coffee today announced the signing of an Agreement with Viva Coffee that includes operation of the freeze-dried instant coffee production plant in Uphal, Germany.  The five-year Agreement includes an extension option for three additional years as well as a call option for acquisition of the company.
This agreement is another key step in the Strauss Coffee strategy, to keep developing instant coffee capabilities and continue investing in the Russia and CIS business — one of the world's largest coffee markets, based primarily on freeze-dried instant coffee. The new coffee plant will provide freeze-dried instant coffee to Strauss CIS, and will enable the company to meet the growing demand for this type of coffee in the Russian market.
About the Transaction
Under the Agreement, Strauss Coffee will operate Viva Coffee GmbH, a company registered and operating in Germany for five years with an option to extend the period for an additional three years. The Company owns a freeze-dried coffee production plant that will manufacture freeze-dried coffee products, primarily for Strauss Coffee in Russia and CIS.
About Strauss Coffee  
Strauss Coffee is currently the fifth-largest coffee company in the world in terms of green coffee procurement volumes and one of the fastest growing coffee companies over the past five years. Strauss Coffee operates in CEE, Brazil and Israel, employs 6,000 people, and had revenues of over €675 million (NIS 3.4 billion) in 2010.
Strauss Coffee's activities focus on the R&G (Roast & Ground) and instant coffee category, and it also produces and markets instant coffee. The company also engages in coffee related products, providing coffee solutions to both the in-home and away from home markets, including coffee shops, restaurants, hotel and offices.
The Company enjoys a leading position in the coffee markets where it operates.
About Viva Coffee
Viva Coffee is a producer of private label products with its primary output being freeze dried instant coffee. Other activities also encompass instant coffee products including agglomerated and spray-dried instant coffees; coffee mixes and packaging services for both private label and industrial clients.
Viva Coffee, with its state-of-the-art freeze-dried instant coffee plant, having an annual production capacity of 4,500 tons, is located in Upahl, Germany.  The company employs more than 120 employees.