back
Strauss Group is proud to launch its 2014 Sustainability Report.
from Corporate Responsibility, Israel ,Strauss Israel
07/09/15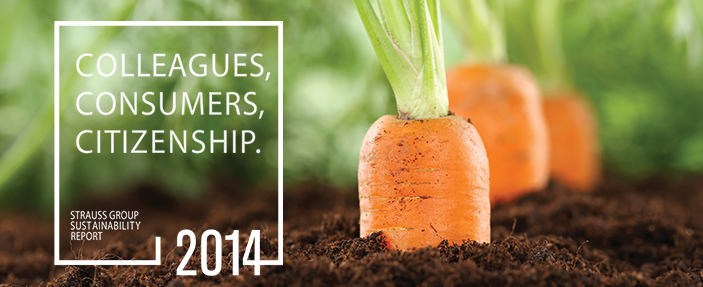 This is the Group's eighth Annual Sustainability Report, made according to global reporting rules (GRI G4-Core), and it describes our approach to sustainability and measures the major actions we executed in 2014 to improve our social, environmental and economic impacts against our strategic goals for 2020.
As a food company that touches the lives of millions of consumers every day, we are committed to making strategic and organizational decisions in a way that takes the body of these impacts into consideration. We publish this report, which reflects our progress in a range of cross-Group processes, each year, with the goal of realizing and strengthening the sustainability perception throughout all our business operations.
You are invited to read the report and send us your feedback.
The entire report is available here >