back
Strauss Group Presents Strauss Water Strategy
from news and media
01/01/70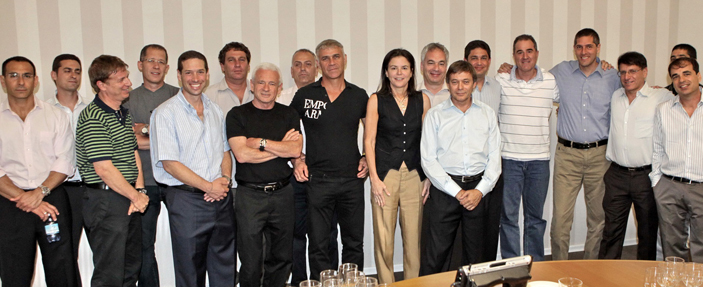 Ofra Strauss, Chairperson of Strauss Group's Board of Directors, and Gadi Lesin, President & CEO of Strauss Group, presented today the strategy of Strauss Water.
Strauss Water will lead and manage the Strauss Group's water activity, becoming one of the Group's main growth drivers in the years ahead. This Company will gather knowledge in the development, production, marketing, distribution and business development of this category both in Israel and the world.
Rami Ronen, appointed Strauss Water CEO, has been steering the H2Q activity over the past two and a half years.
The acquisition of Tana Industries (Tami 4) is a direct extension of Strauss' penetration into the drinking water category initiated over two years ago with Strauss' investment in H2Q, a developer of a drinking-water maintenance technology, with a view to becoming a global player supplying drinking water solutions to consumers worldwide.
Strauss Water will gradually incorporate the activities of H2Q and Tami 4, in order to create integration between H2Q's technologies and Tami 4's capabilities. Tami 4's capabilities will help Strauss Water to build the needed infrastructure for its activity in Israel and the world.
H2Q will acquired 100% of Tana's equity in consideration for NIS 291 million. The consideration will be funded by Strauss Group, which will increase Strauss's holding in H2Q to approximately 90%.
The closing of the transaction is subject to due diligence and the meeting of several pre-requisite conditions.
Files available for download