back
Strauss Group Received the "Mark of Business Excellence of Israel"
from news and media, Israel ,Strauss Israel
09/03/15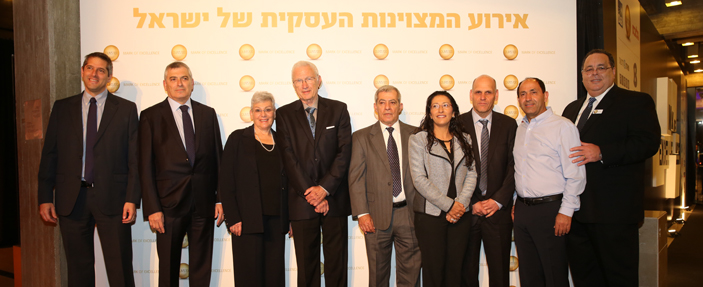 In an annual gala evening of the business world in Israel, Strauss Group received the Mark of Excellence
 Held for the ninth year at the Tel Aviv Museum, the event included a ceremony in which leading companies in Israel were awarded marks of excellence in recognition and celebration of their activities and business excellence in the Israeli arena.
Award winners were selected by a distinguished panel of judges, which includes key figures in the Israeli economy and past winners of the Dun's 100 Mark of Excellence. The selection criteria were long-term leadership in the industry and/or sector; solid management echelon; unique strategic move; entry into new categories and breaking into new markets in the past year.
Ceremony moderator, Dana Weiss, noted that "Strauss has come a long way from a small dairy in Nahariya to an international food group operating in 25 countries."
After receiving the award, Gadi Lesin, President & CEO of Strauss Group, addressed the participants: "Over the past 20 years I have been honored to take part in the exciting journey that Strauss Group has undertaken, and still does, from a dairy industry in northern Israel to an international food and beverage group. I am very excited to receive the Mark of Excellence on behalf of the Group."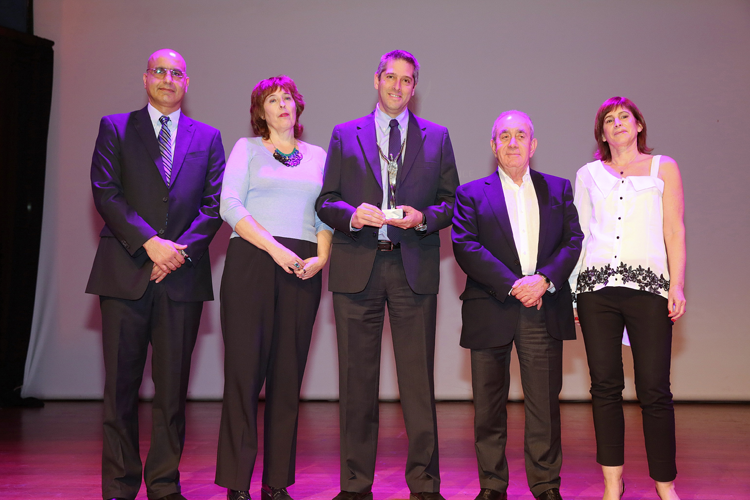 Gadi dedicated the award to Michael Strauss, adding:
"I would like to dedicate this award to Mr. Michael Strauss. Michael turned 80 last year, although he is more like a 16 year old. Thank you the values you instilled in us. The Strauss way, vision and belief in the industry. Thank you to our employees who share all our successes in Israel and abroad. May we all continue to build together a thrivingindustry.
Finally Gadi said: "I wish all of us to continue developing an Israeli industry, innovation and high capabilities that will serve as a source of growth for the economy and a positive foundation that can be exported to the world as part of the identity card of our country."
A Lifetime Achievement Award was granted to Dita and Yehuda Bronicki, founders of Ormat. Other recipients of the Mark of Excellence included Fox Group, Teva, Rami Levi Hashikma retail stores, Shikun & Binui Group, Bank Hapoalim and more.