back
STRAUSS GROUP REPORTS ITS SECOND QUARTER & FIRST HALF 2011 RESULTS AND REPORTS SALES GROWTH WITH PROFIT AND MARGIN EROSION
from news and media
01/01/70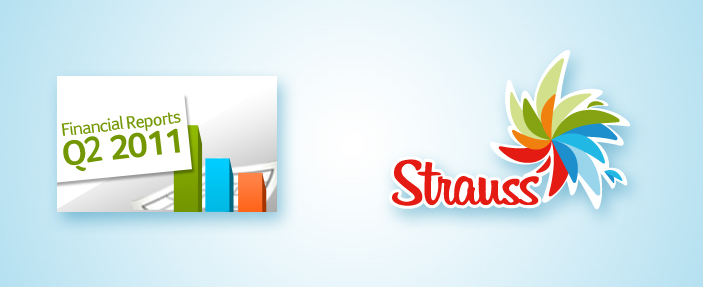 STRAUSS GROUP CONTINUES INVESTMENT IN GLOBAL EXPANSION,
FIRST HALF SALES TOTAL NIS 3.6 B, UP 10.3%
OPERATING AND NET PROFITS ERODING FOLLOWING THE CONTINUED INCREASE IN INPUT COSTS
Tel Aviv, Israel, August 17, 2011 – The Strauss Group (STRS.TA) today reported its results for the second quarter and first half of 2011.
Ofra Strauss, Chairperson of Strauss Group, said today "Strauss Group is dealing with complex challenges in Israel and abroad due to the volatility of global markets as characterized by sharp increases in raw material and manufacturing prices . Strauss has taken significant steps to absorb part of these cost increases.
Israel is currently in the throes of a public protest over the issue of the high cost of living. We are aware of the importance of this protest and understand that we have an obligation and responsibility to adjust our actions accordingly and in such a way as to try and meet the capabilities of consumers. These adjustments require an orderly evaluation and we are prepared to do our part along with government, retailers, manufacturers and farmers to find solutions to this problem. Strauss continues, however, to invest in developing advanced technologies and innovations in our areas of activity"