back
Strauss Institute Conference 2014: Timing is Everything
from news and media, Israel ,Strauss Israel
09/12/14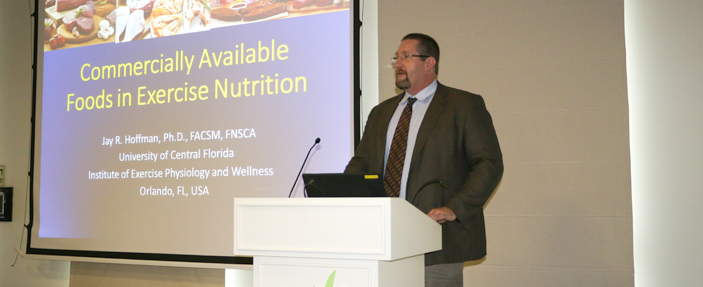 Studies presented at the Strauss Institute conference prove that the clock has a big impact on nutrition

Last Thursday we held the annual conference of Strauss Institute, headed by Prof. Ra'anan Shamir, whose goal is to promote studies on proper nutrition and a healthy lifestyle. The guest of honor at this conference was Prof. Jay Hoffman, head of the Department of Nutritional Sciences at the University of Central Florida.
Prof. Hoffman surprised the participants when he recommended drinking a glass of chocolate milk after a workout. According to him, food products can replace most of the food additives athletes and people engaged in sporting activities consume. Take, for example, the proteins that athletes and many other people consume to recover from a strenuous workout. A glass of chocolate milk within an hour from completing a workout will do the same job. This chocolate milk effectively gives the body back what it lost during exercise in terms of the minerals in it, and assists its recovery.
Prof. Hoffman, an American-born Israeli who serves inthe Israeli AirForce reserves, wasa professionalfootball player who, after retiring, devoted his lifeto nutritional researchthat improvessports performance. In his lecture, Hoffmanalsoaddressed the issue of energy drinkswhose popularity has increased significantly. He saidthatwhile the consumption ofsugary drinksin the U.S. is declining, energy drinks are on the rise. Thesedrinksare specifically common amongathletes. Hoffmanbelievesthat manynutritional supplementswill bebecome redundantifwe consumefoodin a balanced and timely way. If we do so, we will manageto achieve the right glycemic values.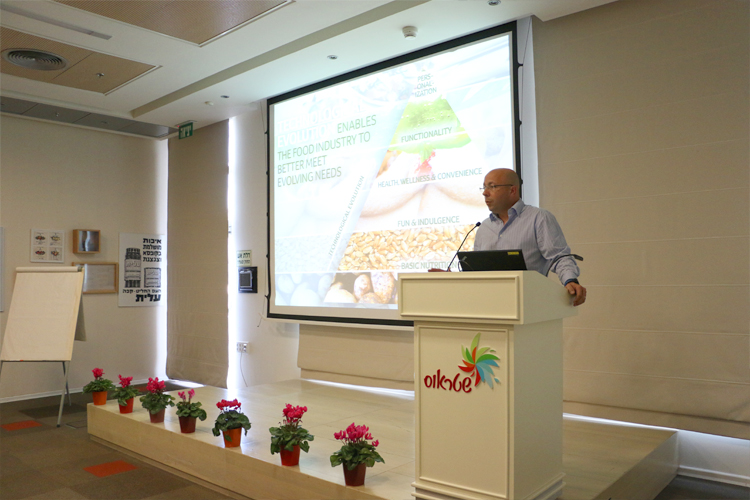 Prof. Oren Froy's lecture also addressed timed eating and physical activity. In fact, Prof. Froy, from the Institute of Biochemistry, Food Science and Nutrition at the Faculty of Agricultural Sciences at the Hebrew University, based his studies on our biological clock. A recent study under his activity in the Hebrew University found that timed eating which includes appropriate ratios of protein, carbohydrates and fats, with an emphasis on timing their consumption during the day, will actually result in weight loss and unique metabolism that utilizes fats more optimally during our sleep hour and stores less fats in our fat tissue, thus helping us reduce weight.
Recent studies have shown that the biological clock controls our balance of energy and metabolism. Prof. Froy demonstrated in his study that by regulating our internal body clock we can help fight the war on obesity:
"We have shown that time-constrained eating which does not limit the average daily caloric intake provides a timing signal to the system."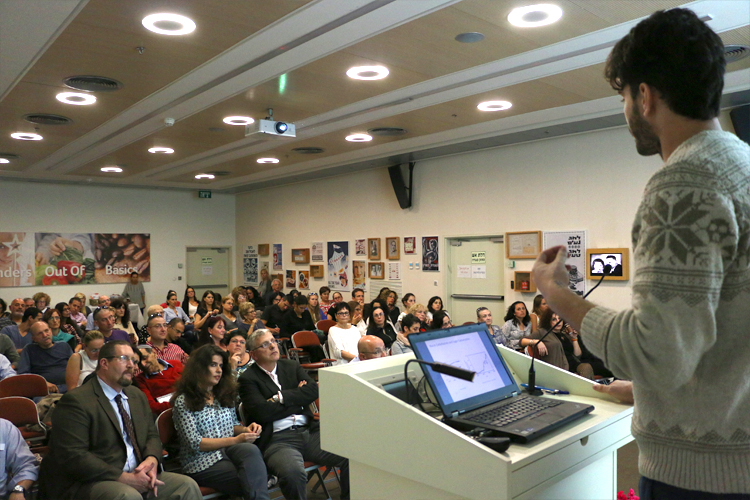 The Strauss Institute was founded by Strauss 16 years ago. Its primary goals are to support research in nutrition and health, hold scientific conferences for researchers and develop tools to promote a healthy lifestyle. Activities of the Institute are accompanied by a scientific board of researchers who are actively involved in academic research in nutrition: President of the Institute, Prof. Ra'anan Shamir, Head of the Institute of Gastroenterology and Nutrition at the Schneider Children's Medical Center who was also appointed as Head the global Danone Institute, Prof. Pierre Singer, Director of  ICU and Head of the Nutrition Research Institute at Rabin Medical Center, Prof. Oren Tirosh, Director of the School of Nutrition, Institute of Biochemistry, Food Science and Nutrition in the Faculty of Agriculture, the Hebrew University,Dr. Gal Raz-Dubnov, senior physician at the Sports, Nutrition and Healthy Lifestyle Clinic, Safra Children's Hospital, Tel Hashomer; Ms. Brigit Kochavi, Chief Dietitian at the Safra Children's Hospital, Tel Hashomer, and representatives of the Institute from Strauss: Prof. Eyal Shimoni, CTO of Strauss Group and Ms. Amali Messika, Chief Dietitian of Strauss Group.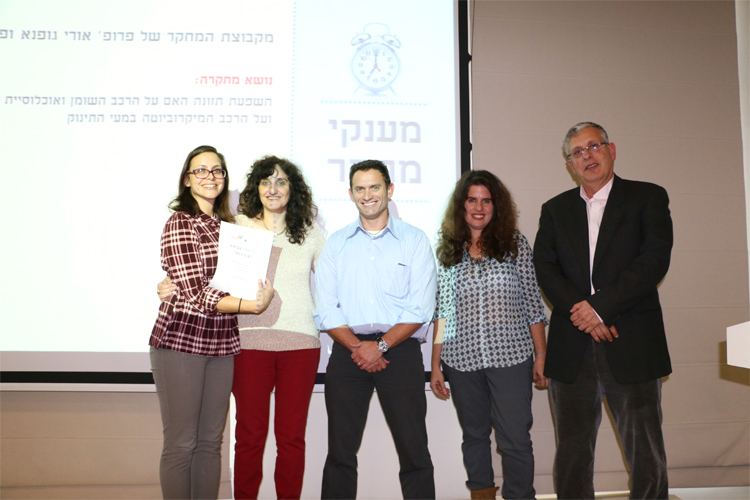 Major nutrition studies were presented at the conference by young researchers who are supported by the Strauss Institute. Among them, an interesting study that examined the impact of a mother's diet on the microbiotic in her baby's intestines