back
Strauss Ranks Among the Top Ten Companies in the "Best Companies to Work at" List
from news and media, Israel ,Strauss Israel
01/01/70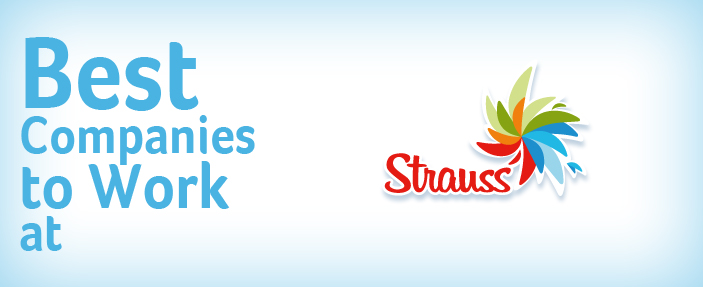 For the seventh consecutive year, Strauss ranks among the top ten "Best Companies to Work at" and first among consumer goods companies. This ranking is based on a wide-scale survey conducted annually by BDI Code consulting firm.
In the list of Israel's "50 Best Companies to Work At 2011", Strauss ranks ninth among all participating companies and first among consumer goods companies.
As a company that chose to set "Employer of Choice" as one of its Visionary Goals, we regard our employees a major asset and instrumental partners to our success.
The top ten ranking also included Intel Israel, Partner, Israel Electricity Company, Bank Hapoalim, Cellcom, Bank Leumi, HP and Bezeq.
Strauss undertakes to continue to facilitate a diverse, healthy, safe, rewarding, fair and satisfying work environment that recognizes employees' contribution to the organization, invests in improved work relations, and provides opportunities for personal and professional growth alongside economic security.