back
Strauss Received High Ranking in a Study on Integration of the Arab Population in Employment, Under the "Collective Impact" Initiative Launched at the President's House
from news and media, Israel ,Strauss Israel
10/02/15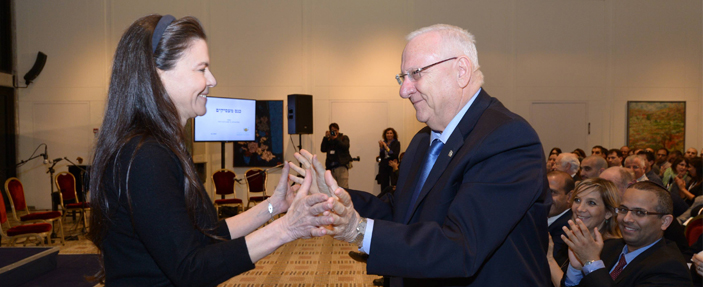 The President of Israel, Mr. Reuven (Ruvi) Rivlin, launched on Monday, February 8, 2015, a collaborative venture between the President's House and the Collective Impact Initiative to promote employment in the Arab society.
Held at his residence, the meeting was attended by chairpersons, CEOs and employers from the 50 largest companies in Israel which take part in this initiative, including Ofra Strauss, chairperson of Strauss Group. The President was presented with findings of a preliminary study conducted by the consulting firm Shaldor, which mapped the current situation, and highlights the ways in which companies cope with the barriers and challenges involved in integrating the Arab population in Israel in the business sector. Strauss received a high ranking, based on targets and actions taken by Strauss Israel management, let by the Head of HR, Debora Meczyk.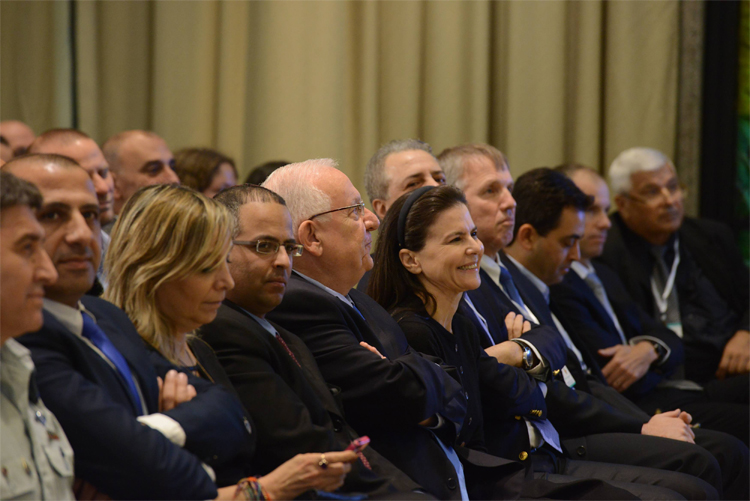 Photo credit: The President's House
Under this collaboration with the President's House, the President will hold a quarterly "Business Leadership Forum" meetings with managers of the companies taking part in the initiative,  accompany professionals in various issues emerging from the integration processes and follow closely on the integration of the Arab population in diverse positions within these companies.
During the meeting, President Reuven (Ruvi) Rivlin said that "The labor market is the best seismograph of our ability to live here together and become a bridge of hope for the State of Israel and for the Middle East."
Addressing the business people who attended the meeting, the President said: "You are here because you know that integrating the Arab population in employment does not merely pertain to their integration as workers in the production line. True integration means appropriate employment for university graduates in leadership and management positions. Your presence here today, CEOs of the largest Israeli companies is, therefore, an extremely important statement … and you, my friends, lead this locomotive. Your decisions will determine the future of both the Israeli economy and Israeli society."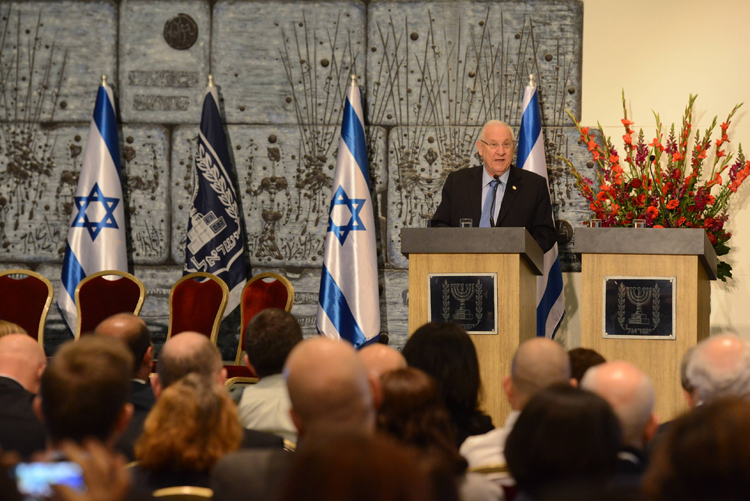 Photo credit: The President's House
A speaker at the meeting was Ofra Strauss, who also serves as Chairperson of Jasmine association that promotes small and medium businesses owned by Jewish and Arab women. In her address she appealed to the companies' CEOs: "When we talk about leadership of the business world and the creation of change, we talk about us – we have both a role and responsibility to make a change. Being a leader means to observe the things we are not doing well enough, and not merely talking about profit and sales. I have learned that you can't make a change by yourself- we need to be part of a group that shares knowledge and works together to create equal opportunities."
Ofra added that "At this moment here, at the President's House, we are forming a coalition that will generate change. With the combined forces of the three sectors, public, private and social, and connecting as many people as possible to the cause, we will manage to create the desired change. It is a festive moment and you, Mr. President, bring a breath of fresh air."