back
The Max Brenner Chain Continues to Expand
from news and media ,Chocolate & Confectionery, USA ,Max Brenner
04/08/13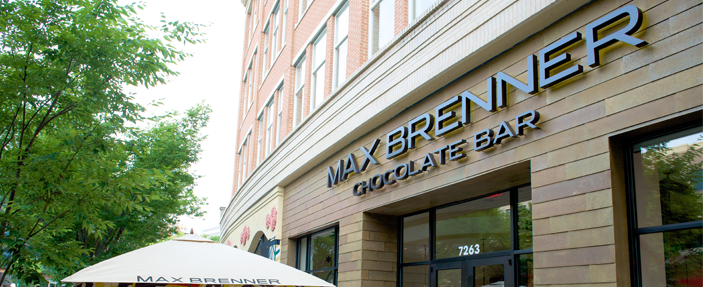 Opening Its First Chocolate Bar in Washington D.C.
We are pleased to announce the opening of the fifth Max Brenner branch in the U.S., located in Bethesda, Maryland.
The new branch joins 4 other MB chain locations in the U.S. – Manhattan, Philadelphia, Boston and Las Vegas, and 46 MB branches worldwide: U.S., Australia, the Philippines, Singapore and Israel.
Renowned as a preferred destination for chocolate lovers around the world, the Max Brenner chain has redefined chocolate-based consumption culture, foods and beverages.
In Washington D.C., Max Brenner will continue to serve its flagship dishes found in all chain branches around the world while maintaining the unique design of its restaurants both in Israel and internationally.
At the Bethesda branch, as in all other Max Brenner locations, you will be able to purchase products manufactured at the Max Brenner factory in Beit Shemesh, Israel.
The impressive geographic expansion of Max Brenner enables us to export our expertise and knowledge to four continents, changing the chocolate consumption culture of millions of consumers.
We are proud of the expansion of Max Brenner, which was established here in Israel, and continue to export its globally-popular chocolate treats.