back
Five Strauss Brands Voted By Consumers As "Product of the Year 2015" Award Winners
from news and media ,Chocolate & Confectionery, Israel
16/03/2015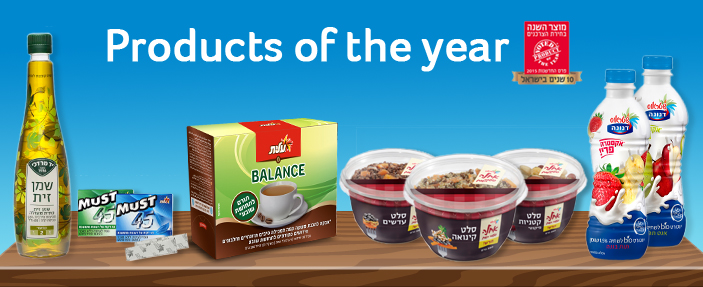 Two days before general elections in Israel, consumers' choices of the most innovative products and services in 2015 were announced yesterday, March 15, in Tel Aviv.
The title "Innovative Company of the Year" is shared this year by Strauss, Unilever and The Central Company, with five wins each.
These are the winning products of Strauss, by categories: Refrigerated Salads – "Market Flavors" pulses salads, Chewing Gum – MUST 45 Minutes, Olive Oil – Yad Mordechai Olive Oil in a designer bottle, Coffee – Elite Balance Coffee, and Yogurt Drinks – Danone Extra Fruit family-size bottle.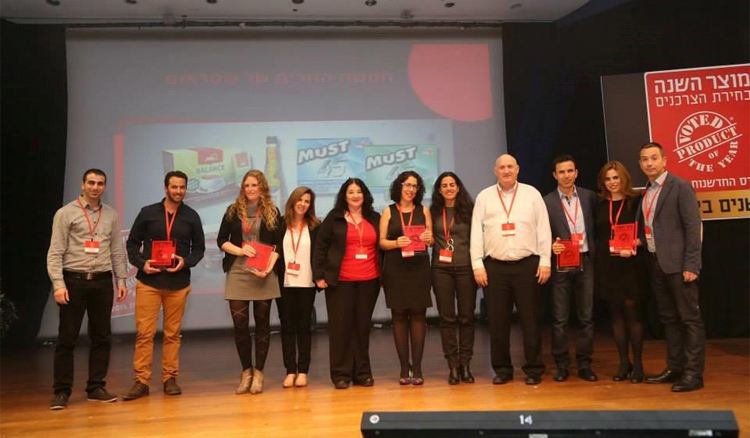 550 people attended the annual ceremony at the Tel Aviv Museum of Art: chief executive officers, vice presidents of marketing and marketing managers of major manufacturers in Israel with CEOs of leading retailers, journalists, academics and top executives in the Israeli economy. Product of the Year Awards are granted in 30 countries worldwide, and last night, at a celebratory 10th anniversary ceremony, the 2015 Products of the Year in Israel were announced. These products and services won innovation awards, as voted by the Israeli audience in the most comprehensive consumer survey of its kind conducted by the research institute Kantar Media using TNS MySeker (with more than 2,000 consumers participating) in an identical manner to the survey conducted in the world.
In this 10th anniversary of the Product of the Year awards, a record-breaking number of wins was achieved in the Israeli competition with 60 awards granted to innovative products and services marketed in the country, from dairy products through to toiletries and household goods, to applications, services, and consumer electronics.