back
Green Standard Awarded to the Water Bars of Strauss Water
from news and media ,Water, Israel
20/01/2015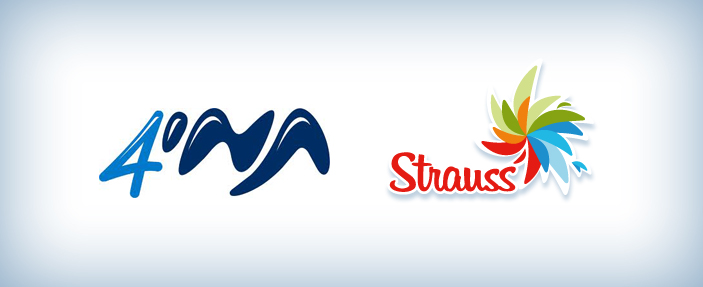 Dror Morad, CEO: "600 million bottles of mineral water have been saved since the company was established"

David Leffler, Director General of the Ministry of Environmental Protection, and Dan Goldstein, CEO of the Israel Standards Institute, awarded Dror Morad, CEO of Strauss Water Israel a Green Standard for the Tami4 water bars of Strauss Water.
The reasons for awarding the Green Standard:
• Energy-efficient appliance
• Doesn't contains heavy metals, prohibited flame retardants or other dangerous materials. Moreover, the plastic comprising the appliance is unleaded and recyclable after use.
• Strauss Water undertook to recycle all appliances for purposes of either reuse or dismantling and recycling through World Recycling.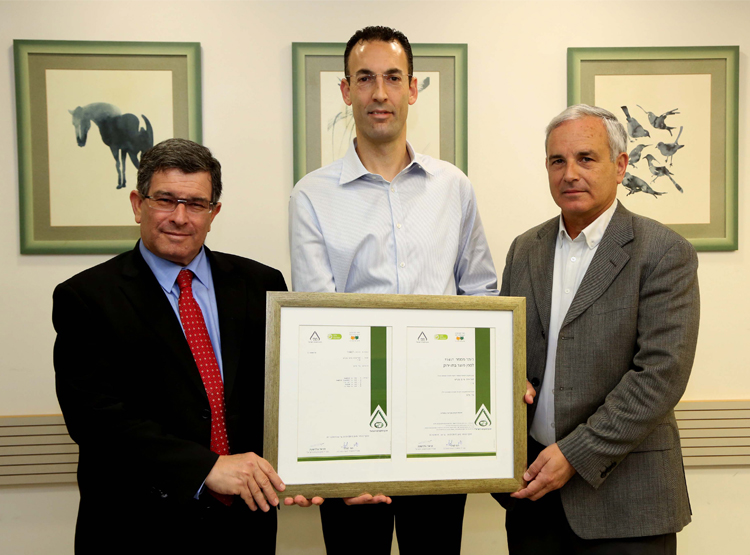 Strauss Water's water bars are the first electric appliance of its kind to receive a Green Standard. The company presented figures which suggest that between 2007-2014 the use of water bars increased from 12% to 28%. It was further suggested at the meeting that every water bar purchased saves the use of 1,000 bottles of mineral water. 
David Leffler, Director General of the Ministry of Environmental Protection: "We regard Israeli companies as full partners in environmental improvement and  reduction of pollutants in Israel. I am pleased to discover that companies are starting to realize the inherent economic and public value of environmental efficiency, which leads them to initiate and promote quite a few start-ups and technological innovations that improve product quality and reduce its ecological impact. We are currently establishing a research center to manage materials in conjunction with academic institutions. We believe that this research center will help commercial companies as well, both in Israel and internationally, to optimize their production processes in the future. "
Danny Goldstein, CEO of the Israel Standards Institute: "The Israel Standards Institute encourages companies to improve the quality of life of their consumers as  demonstrated in the product of Strauss Water. We congratulate Strauss Water on being the first to act, on taking the initiative and becoming responsible for both water quality and protection of the environment. We urge other companies to follow Strauss Water's lead and launch processes that promote environmental protection. "
Dror Morad, CEO of Strauss Water Israel: "At Strauss Water, we have inscribed on our banner to reduce our ecological footprint. This derives from a broad perception of Strauss Group, that has placed sustainability as part of its core values and assimilates it in its business processes. Our appliances, with all their components, are recyclable and meet the stringest international standards. Strauss Water has been working to improve its environmental activity since its inception. The mere use of water bars saved Israel 600 million water bottles that pollute the environment.
Every day we touch almost two million consumers, and the changes we have made over the years enable them, too, to participate in the process of improving their quality of life and receive better water."