back
New Max Brenner branch now open in Paramus, New Jersey
from news and media ,Chocolate & Confectionery, USA
16/04/2014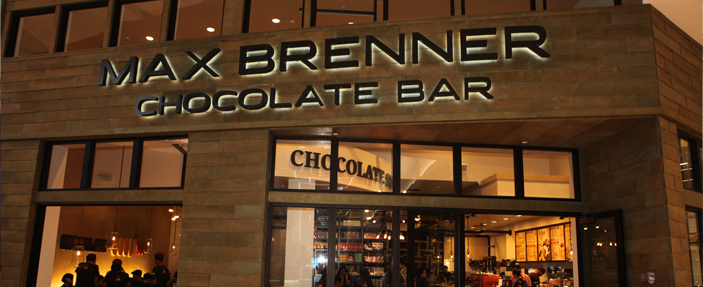 Max Brenner is proud to announce the newest opening of its international Chocolate Bar at Westfield Garden State Plaza in Paramus, New Jersey. The location is part of a new premium wing at the shopping center that features premier fashion and lifestyle brands and is adjacent to one of the largest multi-screen movie theaters in the New York City metro area.
The recent opening in Paramus is part of the company's global expansion plan, which in recent months has included new Chocolate Bars in Japan, Russia and Bethesda, MD.  With more than 23 million shoppers per year, Garden State Plaza is an ideal next step for Max Brenner and builds upon the loyal fan base that already visits the brand's New York City location.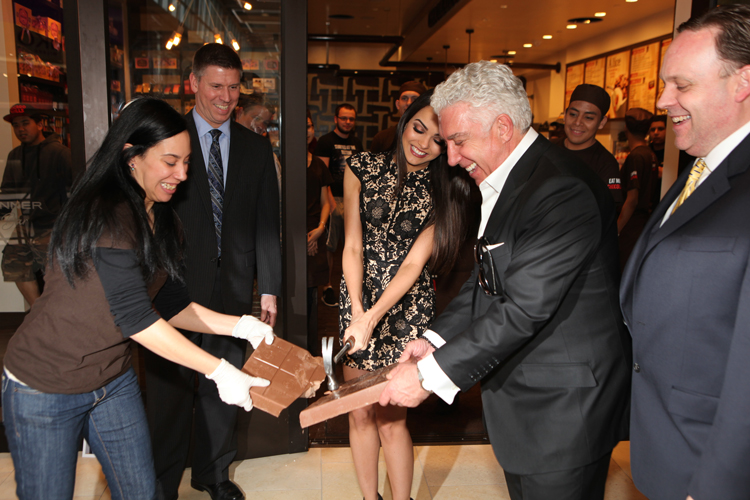 Max Brenner pushes the boundaries of how chocolate is enjoyed and makes it a full sensory experience.  The Paramus location features classic Max Brenner design elements including chocolate pipes and spinners, distinctive graphics and a rich color palate. Its signature menu items include creamy hot chocolate served in the company's famous Hug Mug; icy milkshakes in a host of flavors; Chocolate Chunks Pizza with marshmallows and melted chocolate chunks; and other dessert favorites.
"We are excited to bring our unique chocolate culture to Westfield Garden State Plaza," said Sam Borgese, CEO of Max Brenner International. "Many of the shoppers and families in the Paramus area visit our New York City location several times a year and we look forward to serving them closer to home."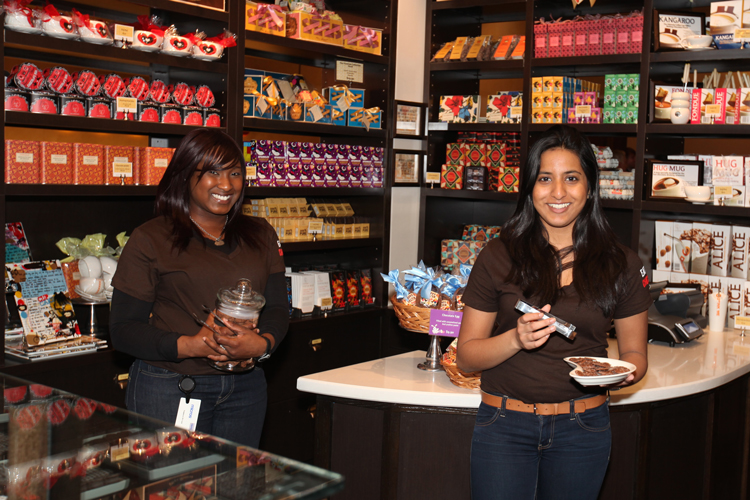 The Max Brenner Chocolate Bar uses a fast-casual approach that allows customers to order at a counter and then enjoy table service in a comfortable area that seats up to 100 guests. The 2,800-square foot space also includes a retail shop stocked full with gift sets, Max's signature bonbons, other treats to satisfy any chocolate craving.
Max Brenner celebrated the Paramus opening with sampling, "chocolate" footprints leading shoppers to the Chocolate Bar, outdoor digital projections, and an appearance by MTV personality Lisa Ramos. Max Brenner will be open seven days a week; hours vary by day.  For more information, please visit maxbrenner.com.
Max Brenner Chocolate Bar
One Garden State Plaza
Paramus, NJ 07652
201.845.5500