back
Mrs. Tzipi Ozer Armon was appointed as a director in the board of directors of Strauss Group
from news and media
29/10/2020
Tzipi Ozer Armon was appointed as a director in the board of directors of Strauss Group
Tzipi has over 20 years of experience in senior management in a range of industries, including technology, medical devices and drugs. Tzipi will contribute to the Board extensive capabilities and expertise in international management of companies, as well in in the areas of strategy, operations, marketing and R&D.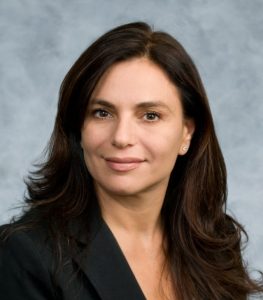 She is currently CEO at Lumenis, a world leader in energy-based medical devices for the surgical, ophthalmological and aesthetic markets. Tzipi joined Lumenis in 2012. During her tenure, she led Lumenis to significant growth and major increases in profitability. At the beginning of 2020, Lumenis was acquired by a private equity fund for over $1 billion.
Prior to joining Lumenis, Tzipi managed Teva's operations in Japan. Previously, she served as Senior Vice President Marking and Sales and SanDisk; as VP at M-Systems, and as VP Strategy and Business Development at Comverse. Her impressive career also includes four years as a strategic consultant for the international strategic consulting firm ATKearney, based in London, UK.
Tzipi currently serves as a director of Itamar Medical and of ICL (Israel Chemicals).
In the coming days Tzipi will begin an on-boarding process of studying and becoming familiar with the company, during which time she will meet with the managers and people in the company.
Tzipi has a BA in economics from Tel Aviv University, and an MBA in finance and marketing from the Kellogg-Recanati Program at Tel Aviv University.
With Tzipi joining us, the representation of women on the Strauss Group board is now over 50%.