back
"Obela" acquires the Netherlands- Based Florentin Organic Kitchen Company – Immediate Report to the Stocks Exchange
from news and media ,Dips & Spreads, Netherlands
30/06/2016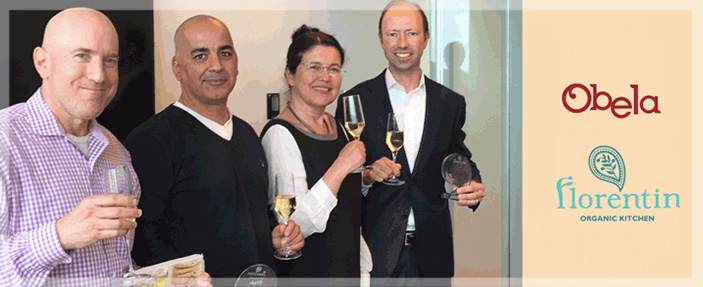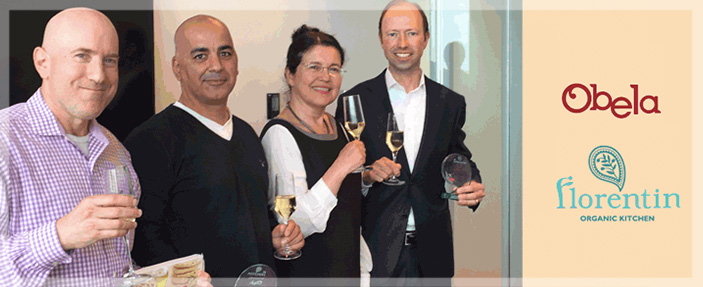 The Strauss Group has issued an immediate report to the Tel Aviv Stock Exchange about the acquisition of 100% of the share capital of Florentin B.V. by the "Obela" company, jointly owned by the Strauss Group and PepsiCo..
Florentin is a Dutch company engaged in the development and manufacture of organic hummus, falafel, spreads and pita bread products. The company's products are marketed in Western Europe, particularly in the Netherlands, Germany and France. Florentin employs a staff of forty and operates a production facility in Netherlands. According to the company's financial statements, Florentin's sales turnover in 2015 is estimated at approximately €5 million.
The acquisition represents the expansion of the dips and spreads operation into Western Europe. At the date of this report Strauss and PepsiCo are active in the US and Canada through Sabra Dipping Company, LLC and in Australia and Mexico – through Obela.
In consideration for the acquisition of Florentin, Obela is to pay the sum of approximately €9 million, plus an additional €1.75 million, which is contingent on performance. The acquisition will be equally financed by Strauss and PepsiCo.
The group emphasized that the information in this report is a forward-looking statement, is based on information in the Company's possession on the date of the report and includes the Company's estimates on this date. Actual results may differ materially from those anticipated, among other things as a result of developments in the economic environment and in the markets in which the Company is active, risk factors typical of the operation, etc.
Shali Shalit Shoval, CEO of Sabra: "We look forward to growing the 'better for you' hummus category by bringing Obela's international expertise to a company already succeeding with an understanding of local trends and culture. Together, we will meet and exceed consumer expectations in a compelling market "
Gadi Lesin, President and CEO of the Strauss Group: "The Acquisition of Florentine is an important step in the global expansion journey of our International dips and spreads joint venture with PepsiCo. A western-Europe infrastructure in a necessary condition for Obela's expansion into Western Europe"  .
Sabra Dipping Company, LLC is the leader in the refrigerated dips and spreads category and producer of America's top-selling hummus. Sabra is proud to offer a wide range of dips spreads including vegan, vegetarian, all natural and Non-GMO products.  Sabra's award-winning hummus, available in more than a dozen flavors, and salsa, guacamole and Greek yogurt vegetable dips can be found nationwide in club stores, supermarkets, specialty retailers and through food service. Sabra operates a silver LEED certified factory in Virginia. During 2016 1st Quarter, Sabra's Market Share (IRI) in the dips and spreads category in the USA  was 27.4% (leading position of the market). In the Hummus category it held a 61.7% market share. Total revenue in 2015 was 1.422 Billion Nis.
Obela was established in 2011 to introduce a variety of fresh and wholesome dips and spreads to an international market, expanding upon the success of Sabra Dipping Company, an existing joint venture between PepsiCo and Strauss in North America.  Obela leads the hummus market in Mexico and Australia.  Obela's revenue in 2015 has resulted in 82 million Nis.