back
Strauss group president and CEO Gadi Lesin today announces the appointment of Tomer Harpaz as designated CEO of Sabra-Obela, the international dips and spreads company jointly owned by Strauss group and Pepsico
from news and media, USA
05/12/2017
Harpaz, who presently serves as CEO of Strauss Coffee, one of the world's biggest coffee companies and an anchor in the Group's portfolio, was selected following a thorough screening process by Sabra-Obela's board of directors, led by senior PepsiCo and Strauss Group representatives. Harpaz will be replacing Shali Shalit and will be assuming the role in March 2018 after a new CEO for Strauss Coffee, the Group's international coffee company, has been located.
Group President and CEO, Gadi Lesin, said today: "Harpaz has led Strauss Coffee for the past four years with great success, and will be bringing a strong combination of strategic competencies, innovative thinking and an entrepreneurial approach supported by his personal leadership style to the job. All of these will greatly benefit Sabra-Obela's further growth, enhanced performance and successful penetration of new markets. The choice of another CEO from within Strauss Group for the joint venture with PepsiCo is a very important achievement for the company."
Harpaz is concluding four outstanding years as CEO of Strauss Coffee and chairman of the coffee company in Brazil, a partnership with Lima Brothers. Under his leadership Strauss Coffee has delivered very strong performance in both growth and profit, combined with significant achievements such as the acquisition of NDKW's state-of-the-art manufacturing facility in Germany, the successful management of the crisis in the CIS countries, the company's penetration of segments representing advanced and innovative value propositions in the coffee world (micro-grinding, fresh coffee, capsules), and the change of the sustainability model in coffee procurement (the women-owned coffee farms project).
Harpaz joined Strauss in 2010 as a member of Group management and as Senior Vice President of Strategy, Business Development, and Technology. For the past four years he has served as CEO of Strauss Coffee. Before joining Strauss, Harpaz served as CEO of the strategic consulting firm P.O.C. and as CEO of an international mining company.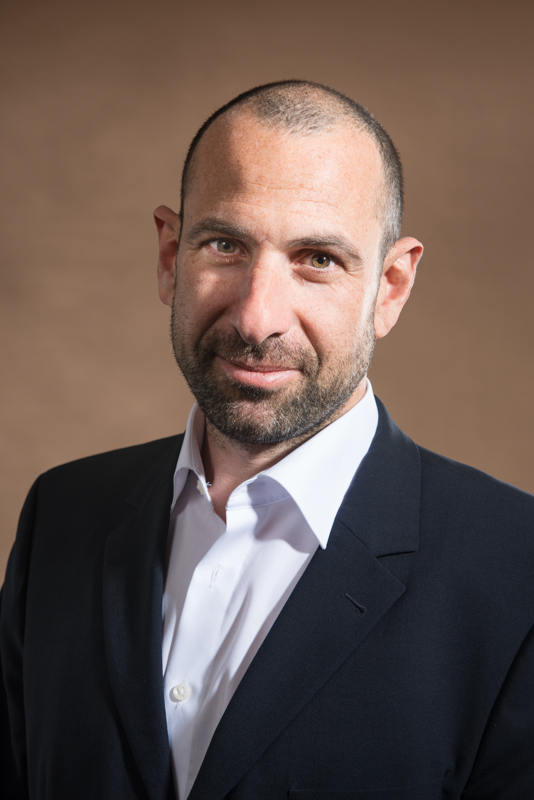 Harpaz will be assuming his new role in Sabra-Obela in the first quarter of 2018.
Within the next few weeks the appointment of a new CEO for Strauss Coffee will be announced, who will perpetuate the momentum of growth and development that has been typical of Strauss Coffee in recent years.
About Sabra Dipping Company
Sabra Dipping Company is a U.S./Canadian joint venture between PepsiCo and Strauss Group.
Sabra Dipping Company is the leader in the Fresh Dips category and producer of America's top-selling hummus. Sabra's award-winning products offer consumers fresh new ways of eating and connecting and include more than a dozen flavors of hummus and a wide range of refrigerated dips including salsa, guacamole and tzatziki.  Sabra's range of offerings includes items that are non-GMO, vegetarian, organic, gluten-free, kosher and vegan and can be found nationwide in club stores, supermarkets, specialty retailers and through food service.   Sabra operates a gold LEED certified factory in Virginia.
Find Sabra at www.sabra.com, Youtube, Facebook , Instagram, Twitter and Pinterest.
Obela is a leading global brand for fresh dips and spreads with hummus at the core. It was created to introduce a variety of kitchen fresh and wholesome dips and spreads to consumers all over the globe and to inspire a new way of eating and connecting. Established 2012 in Mexico and Australia (2013) Obela quickly became the leading hummus brand, preferred by consumers. Obela is currently being sold in Mexico and Australia and New Zealand (April 2017). Obela's market share in Australia is 38% and in Mexico 70%; sales in these two markets were NIS31 million in the second quarter of 2017, up 58% from the second quarter of 2016 and NIS63 million for the first half of 2017, up 56% from the first half of 2016. Obela sales in 2016 were NIS106 million up 29% on 2015. The Obela Western Europe Headquarter is located in Mijdrecht (South of Amsterdam). The brand belongs to PepsiCo-Strauss Fresh Dips & Spreads International GmbH.