back
Strauss Health, a dairy company owned by Strauss-Group and Danone to lead an investment in Yofix Probiotics
from news and media, Israel
13/09/2017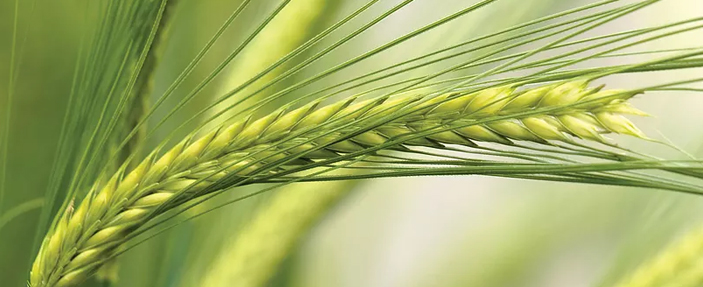 Yofix, launched the first grain, seed and lentil based, pro-biotic yogurt which is clean label and traditionally manufactured. The company's products are rich in calcium, protein and dietary fibers and are cholesterol free. Yofix products offer a great nondairy alternative with comparable nutritional values and favorable texture and flavor  and without the use of any additives or stabilizers. The company uses an "all-in" technology with zero waste which minimizes the environmental impact, not only compared to dairy based products but also with comparison to other plant-based alternatives.
Yofix, founded by Ronen Lavee, is one of several startups incubated in The Kitchen Hub, Strauss Group's FoodTech incubator, supported by the Israeli Innovation Authority. Starting with a prototype, Yofix received seed funding, mentoring and support at The Kitchen and expertise from numerous resources at Strauss Group. "We were fortunate to be accepted to The Kitchen and to receive mentorship, coaching and support. With the  investment and support from Strauss Health, we will launch our product nation-wide in Israel, follow up with a line of new products and start international marketing." explains Lavee.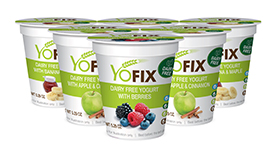 Jonathan Berger, CEO of The Kitchen Hub, Israel's first FoodTech incubator adds, "We strive to offer sustainable products and technologies to the market and to create positive outcomes, both for the consumer and the environment. Working with the brilliant team at Yofix has validated our mission to help companies that develop cutting edge technologies and bring value across the entire food chain.. It is very encouraging to see Yofix grow."
Yofix Probiotics Ltd:
Yofix develops and manufactures dairy & soy free fermented plant base pre & pro-biotic foods.
Excellent taste and texture, clean label – no artificial or preservative added, made of cereals, lentils, grains and seeds contain high nutritional values at competitive costs & sustainable production process.
The first product ready to market is a plant base yogurt which will be followed by yogurt drinks, deserts, frozen yogurt, ice cream base and more.
The Kitchen Hub:
The Kitchen Hub is a Food Tech incubator owned by Strauss Group and backed by Israel Innovation Authority. Food Tech starups admitted to The Kitchen receive equity investment, office space with access to labs, mentoring and coaching and vast network of contacts within the local and global food industry.
The Kitchen has invested in 7 companies in different areas along the food supply chain and has taken an active role in growing the Israeli Food Tech ecosystem connecting it with global players.