Waste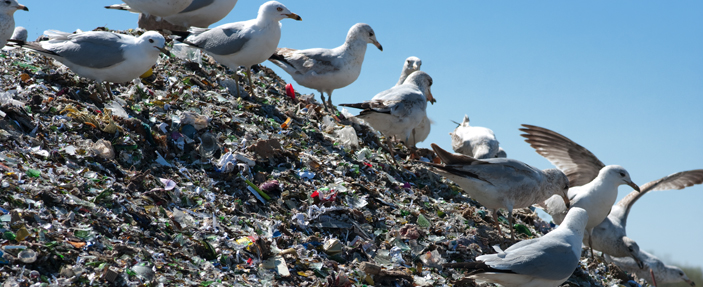 One of the main strategic objectives defined in the environmental category in Strauss group is reducing the amount of waste generated in the array production.
Strauss Israel
Successfully meeting the multi-year strategic goal for 2008 – 2015 of waste reduction per ton of product (15% reduction). The main reduction came from a change in the waste system, and the use of an innovative sewage facility.
Strauss Israel reduced the amount of waste per ton of production, due to increasing reuse of waste via transfer of whey and milk waste at the Ahihud dairy to a sewage treatment facility at the dairy, rather than removing the waste as in previous years.
This systemic change enabled Strauss Israel to reduce waste per ton of product by 15% in one year.  The change in handling of the dairy's waste in Ahihud requires us Strauss to set a new strategic goal at Strauss Israel for waste reduction per ton of product.
The Packaging Law in Israel
In March 2011, the Packaging Law came into effect in Israel.  The purpose of the law is to reduce the amount of packaging waste that is sent to landfill in the State of Israel, through encouraging reduction, reuse and recycling of waste from packaging.
Before the law came into effect, an internal system for collection of packaging existed at most of the operations and logistic sites at Strauss Israel, through which 2,700 tons of waste was collected in 2010 and sent for recycling.  The expectation for 2011 is that as a result of the new law, Strauss Group will begin recycling a significant amount of its product packaging in Israel (which, until now, has been sent for landfill as post-consumer waste), through a  centralized company.
The Sabra plant:
The Sabra plant in Virginia, USA, began using recycled polyethylene (PET 1) in its product packaging in 2010.  80% of the plant's packaging is produced from recycled plastic remnants (30-45%) from post-consumer waste.