Protecting the environment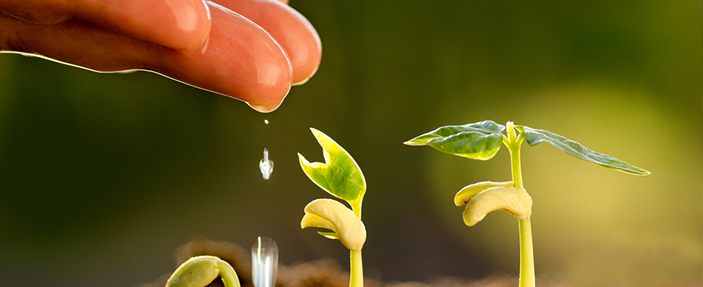 Resource efficiency
Each of our factories and logistics operations makes incremental changes to daily operations to improve our resource efficiency and overall environmental footprint.
Improving our water footprint in Germany
In 2016, Strauss Coffee reduced water consumption in Germany by 20% versus 2013
In our German coffee plant, in 2016, we achieved a first full year saving from our initiatives over the past four years to systematically improve water use, which is inherently intensive in a freeze-drying factory. Our objective was to limit our overall water consumption, reduce wastewater and increase process recycling of water. Following an exercise to map our entire water and drainage flows within the factory, we implemented a change to allow water to run in a closed loop and recycle back into production rather than to drainage as well as additional supporting measures. As a result, in 2016, we reduced our total water use by 20% versus 2013, amounting to 55,000 m3 over the full year. At the same time, we have benefited from water process cost reductions including wastewater processing and transportation, of 22% per ton of product in 2016 versus 2014, returning our investment in new equipment and processes within a year, proving that improving water efficiency is both good for business and for the environment.
Reducing waste in Safed      
55% reduction in waste to landfill at our factory in Safed
In 2016, Strauss Coffee plant in Safed increased quantities of waste to recycling following a plant-wide review of all waste handling procedures. An intensive program to increase recycling was initiated. This included installation of waste separation bins around the site, employee training and the appointment of 8 environmental leaders. At the same time, we revised contracts with recycling companies to ensure best practices for waste handling.
Recycling filters at Strauss Water
In 2016, Strauss Water continued to encourage customers to recycle
As part of the regular maintenance and quality standards for WaterBars, our customers must replace the filters every six months and the UV-bulbs every 12 months. As these components do not degrade naturally, they must be disposed of in an environmentally responsible way. Starting in 2015, we provided customers with a system to route used components to recycling points in Israel. In 2016, we collected almost 30 tons of filters and UV bulbs from thousands of customers.