From our Leadership
Creating a Movement of Improvement
We present our tenth Sustainability Report, which expresses the deep commitment we have undertaken to measure and transparently report on all our social, economic and environmental impacts, and to continuously and    consistently work to improve in this sphere. As a food and beverage company whose products touch millions of people every day and which employs more than 14,000 people worldwide, it is clear to us that the mission we have undertaken to improve people's lives starts with our internal commitment to be better, to maintain an open dialogue with our stakeholders and to integrate their expectations and needs in the way the Company operates so as to deliver the most accurate response possible to their needs.
As someone who grew up in a family that shares its name with the name of the Company, I came to understand that the business is an extension of ourselves and of the values we want to create. My grandparents, the people who founded Strauss, were determined to reflect their positive family values in the Company and to give our consumers a uniquely beneficial experience. The Company was an extension of their spirit and their commitment to all those who are touched by our business.
Today, their spirit lives on at Strauss and guides our actions, but the world has changed. The concept of beneficial business in society has become more of an obligation than a choice, more of an entry-pass to the competitive landscape than a differentiator, more of a condition for receiving a "Social License to Operate" and a condition for trust than a flattering headline. The world, consumers, expect food companies to place health and safety and the planet before their bottom line.
In today's new world greater commitment is required to create a new balance. Our consumers expect a baseline of responsible conduct and they are uncompromising. Our formalization of a business strategy based on a Social License to Operate is a direct response to these new expectations and requires us to listen even more intensively to consumers, employees and the communities we serve.
At the same time, we must go beyond responsiveness. We must lead. We must recognize that our daily decisions affect people profoundly. When we introduce zero -sugar products to the market, we lead a change in consumption habits. When we buy coffee beans directly from women owned or managed coffee farms in Africa, Latin America and Asia, we lead social change in local communities. When we target 50% of our managers to be women across our global business, we lead empowerment and inclusion. When we launch non-GMO hummus in the U.S., we lead best practice in healthy food production. When we invest in enhancing our corporate governance mechanisms in a way that goes beyond the requirements of the law, we understand that this is the strong foundation for our existence as a business in the long term.
We do all of these things not because someone demanded that we do them, but because we are extending our traditional Strauss spirit in the context of today's business environment. Our new Nutrition Strategy goes further than ever before in guiding our business to holistically deliver health and nutrition to our customers and consumers, fundamentally changing the way we approach product development and empowering us to provide better, healthier, life-enriching choices for our consumers around the world.
As an owner and as Chairperson of Strauss Group, I have always placed value on the way we lead, both in terms of formal governance structure and in terms of our work culture. With the right motivation to make a positive difference and improve people's lives, and a strong process of internal governance, we can continue to thrive as a business and play our role in helping realize global priorities, such as those articulated in the UN's Sustainable Development Goals.
This year, the tenth year in which we are reporting on how we improve people's lives by creating a "Movement of Improvement" in Israel, our home base, and in the whole world, I hope that this report reinforces your confidence and trust in Strauss Group and inspires you to make healthy, balanced choices.
Yours truly,
Ofra Strauss
Chairperson, Strauss Group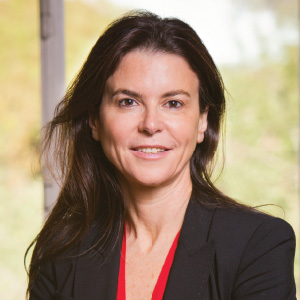 _
A Decade of Transparency
I am proud and excited to present Strauss Group's tenth Sustainability Report. The process of preparing and publishing the report has become part of our routine, a routine that is now an inseparable part of our work culture and one which allows us to measure ourselves and our impacts on all our stakeholders in a continuous, consistent manner with the goal of improving as well as to receive feedback from the readers of the report.
As a company that advocates transparency and supports an open, ongoing dialogue with its stakeholders, it is our obligation to manage the sum of all aspects of the effects of our business operations, to further a positive impact and report each impact reliably, fully and consistently.
We named our last report, which summarized the year 2015, "Listening, Acting and Improving". This well expresses our approach to our journey to becoming a more sustainable company, a company has a Social License to Operate (SLTO). This is why we persevered in this approach in 2016 and 2017 and deepened the assimilation of the SLTO model, expanded the dialogue and communication channels with our stakeholders, revised our business strategy and adapted our work plans in order to deliver a more accurate response to needs and expectations, as these are reflected by our various stakeholders.
In the past year, we progressed in areas that are more significant to our core business. The launch of a first holistic Nutrition Strategy in the Group to drive product development and improvement decisions is a critical step towards delivering a stronger impact in advancing healthy lifestyles. We made major changes in our portfolio to reduce added sugar, salt and fats in our products. Our award-winning social initiative in Israel to provide enhanced financial benefits to employees is crucial for our business continuity, for the long-term wellbeing of our employees and for greater social cohesiveness in our communities. We have invested, and continue to invest, in a global venture for the purchase of coffee beans from women-owned cooperatives and farms all over the world, thus contributing to the social and economic development of local communities, and have initiated activities in organic products through Obela in Europe. Our efforts to conserve the environment have yielded, yet again, a reduction in consumption of key resources in relation to our output.
All of this supports a strong business foundation which, in 2016, delivered revenues of $2 billion and significant economic value.
We are clear that sustainable business creates many positive impacts. It is the foundation of the close relationship, ongoing improvement and trust, which, I hope, all of us at Strauss Group will continue to be worthy of in the years to come. Thank you for your interest in this report. We welcome your questions and comments.
Respectfully yours,
Gadi Lesin
President and CEO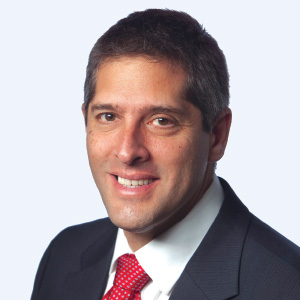 _
Trust, Corporations and Improving People's Lives
In today's world, expectations of corporations are constantly growing – both deeper and broader. At Strauss, an international food and beverage group, we are aware that we influence the quality of life of many. This obligates us to undertake a high degree of responsibility and a commitment to continuously improve all impacts of our business in all aspects of the organization.
These understandings have led to frequent adjustments to the way we manage our economic, social and environmental impacts, and to the perpetual change of thought patterns in managing sustainability in the Group. Managing sustainability as a business area in all respects requires an advanced, evolving strategic perspective that is managed just like any other business discipline, one that contributes to building the relationship and trust between the business and all its different stakeholders by identifying their expectations and needs and integrating them in our business strategy and work plans in the optimal, most responsible manner. Our major challenge at Strauss is to drive the organization as a whole to maintain a profound, ongoing and structured dialogue with its various stakeholders in all aspects of the business, and thus, to ensure that sustainability is a central and inseparable part of our values, culture and business. Together with a long-standing tradition of transparent, full reporting on our social, environmental and economic impacts, at Strauss we have made sure in the past two years to place significant emphasis on aspects defined as the most substantive by our employees and consumers. Preparation of the report on a yearly basis for a decade now has enabled us to maintain a consistent process of measurement and control over the various aspects of sustainability. The dialogue and the feedback it generates are what enable us to persevere in the process of improvement.
We hope that all of the above grant us a Social License to Operate and the right to be part of people's lives, whether they are employees of the Group, consumers of our various companies, suppliers and partners, investors and shareholders.
We wholeheartedly thank the people who have shared our journey of improvement in the past decade. We are excited and looking forward to the decade to come!
Osnat Golan
Vice President, Communications, Digital and Sustainability

Daniela Prusky-Sion
Global Director, Sustainability and Internal Communications