About Strauss Group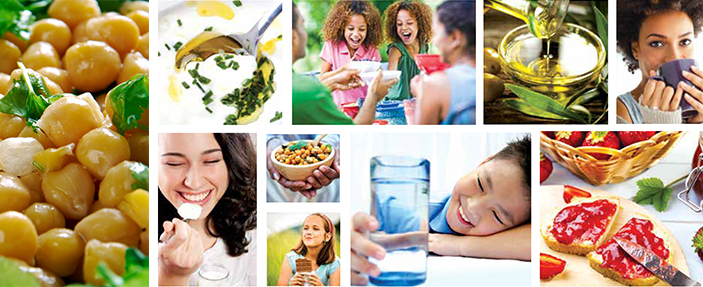 Strauss Group is a food and beverage company, dedicated to improving lives through our fresh, delicious, nutritious, and innovative products. Our business portfolio, which includes five main business lines, provides a response to two leading trends in food and beverage consumption: Health & Wellness, and Fun & Indulgence. We are headquartered in Israel and we manufacture market and sell our products in around 22 countries. In 2016, Strauss Group generated $1.38 billion in consolidated sales.
We employ 13,688 direct employees, and indirectly provide employment and economic opportunity for contracted employees, franchisees, independent distributors and thousands of business includes Israel's largest public companies, and earns an AA+/ negative credit rating from Ma'alot, a Standard and Poor's affiliate. Our brands include market leaders in several countries and categories and reach millions of consumers each day.
At Strauss Group, we have always placed great value in partnerships, believing them to be a sustainable platform for expanding our offering for the benefit of our consumers around the world. We partner with respected, leading-edge multinational corporations such as Danone, PepsiCo, Haier, Virgin and TPG, and with local leading players such as Sao Miguel, Yotvata and Yad Mordechai. These partners help us deliver quality, innovative products which offer healthy choices and contribute to sustainable lifestyles for our consumers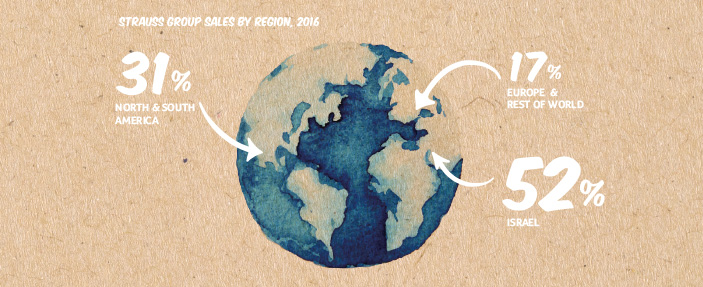 In 2016, the Board of Directors of Strauss Group was comprised of 12 Directors, of whom six were women. In June 2017, two new members joined the Board, replacing Directors who stood down. The Board is currently comprised of nine members, of whom four are women. Four Directors are independent (including two Directors from the general public as required by law). None of the Directors is an active executive of Strauss Group nor holds any executive or management office. Eight Directors are financial and accounting experts as defined in relevant regulation.
In Israel, Strauss is a member of Maala (Business for Social Responsibility) and has participated in the annual ranking of public companies since the ranking was introduced more than ten years ago. For the past five years, Strauss was awarded the highest possible ranking, Platinum Plus.
Officers and Executives at Strauss Group play an active role in civil society and public life. For example, Chairperson Ofra Strauss is President of Jasmine, the Association of Businesswomen in Israel and Chair of the Israel-America Chamber of Commerce. President and CEO Gadi Lesin is a member of the Round Table Forum of the Prime Minister of Israel which addresses social issues through collaboration between public, private and non-profit sectors. Other Executives and Managers participate in several other associations in different roles.