Supply chain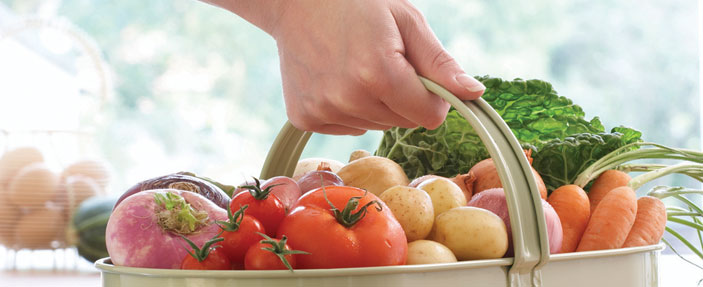 Ethical supply chain
Ethical supply chain
Focus
Strategic Goals
Aspects
Indicators
• Sourcing of sustainable products
• Supplier commitment to sustainability

• Increase sustainable sourcing of top 5 global food ingredients by 15% by end 2020 (2012 baseline).
• Procurement practices
FP1, FP2
Managing social and environmental risk in our supply chain
Maintaining an ethical supply chain is important for our business and for our stakeholders because it enables us to maintain business continuity and mitigate potential social and environmental risk, and also, driven by responsibility, it helps us to address stakeholder concerns relating to human rights and environmental stewardship. In a transparent world, the actions we take throughout our supply chain are under scrutiny by our stakeholders, including consumers that expect us to adhere to ethical and responsible business standards. Sourcing ingredients from a range of suppliers throughout the world, we must ensure we are able to reassure our stakeholders that sustainable standards are upheld.
Strategy into action
Our global supply chain is comprised of roughly 13,860 suppliers that supply goods and services to a value of almost $2 billion. We aim to maintain long-term mutually beneficial relationships with key suppliers, and value the efforts they make to support our business. Where possible, we engage with local suppliers. This often makes economic sense and strengthens local economic development, while encouraging diversity in our supply chain, a strategic element of our corporate
responsibility approach. In 2013, 52 percent of our total purchasing expenditure was for goods and services purchased locally.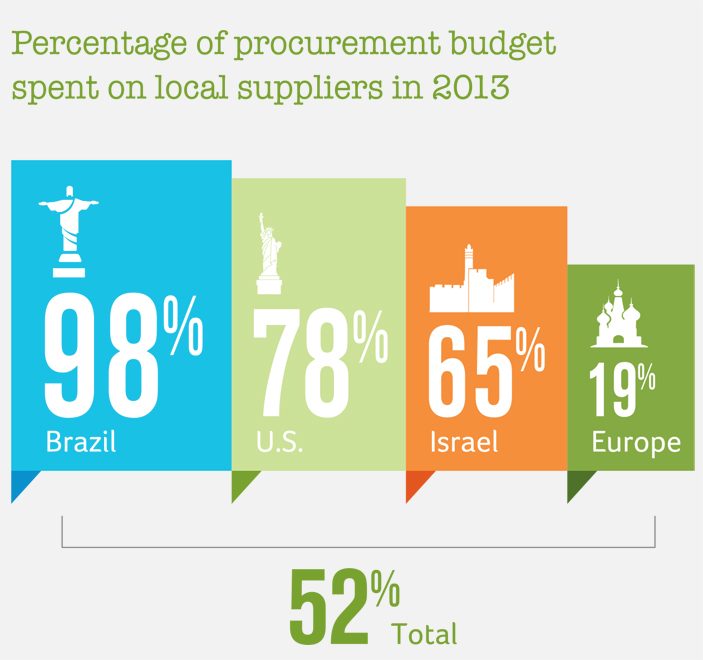 Supplier commitment to sustainability
Beyond the usual triangle of quality, price and service, we expect our suppliers to uphold our values and comply with our Social Charter. Developed in 2011 for Strauss Israel, this Charter asks suppliers to adopt the same high standards of corporate responsibility as Strauss Group. Signature of our Social Charter is a condition of doing business for all new suppliers. In 2013, 44% of suppliers in Israel have signed the Charter and this includes all new suppliers between 2011 and 2013. Also, in 2013, we updated our Supplier Charter to reflect a stronger commitment from suppliers, including a commitment to report ethical breaches to the Strauss Ethics Officer or hotline.
In 2013 we continued the implementation of our Supplier Evaluation Program, developed in 2012. The process involves a full assessment of individual supplier's operations including quality, pricing, cost-effectiveness, logistics, transparency, and innovation, and providing feedback to the supplier while working together to improve supply chain efficiency and reliability in constantly changing conditions. During 2013, we assessed 40 suppliers.
Sustainable sourcing of key ingredients
Coffee
Strauss Coffee BV became a member of the 4C Coffee Association in 2007, followed by our JV in Brazil, Tres Coraçoes, in 2010. Since the beginning of this membership, Strauss Coffee has purchased 17,000 tons of 4C verified coffee. In 2013, more than 6% of the total coffee procurement for our European and Israeli factories was sustainable coffee verified by the Association.
The 4C Association is a multi-stakeholder organization committed to addressing sustainability issues in the coffee sector. 4C maintains a Code of Conduct which provides baseline standards for sustainable purchasing and production. Key pillars of the code are, amongst others, elimination of worst form of child labor and slavery, implementation of good agricultural practices, support for economic success as well as equal rights with respect to gender and education.
Cocoa
In 2013, we further strengthened our collaboration with Barry Callebaut, a long-standing supplier of cocoa to Strauss Israel, by committing to a long term sourcing of most of our cocoa requirements.
Barry Callebaut is the world's leading manufacturer of high-quality chocolate and cocoa products and is committed to a sustainable cocoa production. Our sourcing agreement with Barry Callebaut includes a program for knowledge sharing and development of collaboration platforms, including helping Strauss Group build our knowledge of different aspects of sustainable supply and innovation.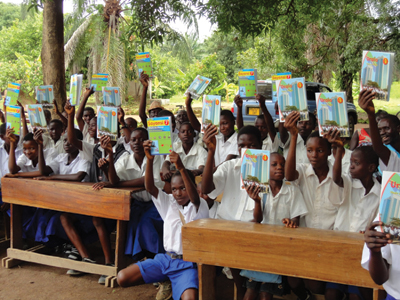 Max Brenner: supporting cocoa farmers: Max Brenner, our premium chocolate brand, also sources cocoa through Barry Callebaut, and 50% of Max Brenner's cocoa supply is procured through the Barry Callebaut Quality Partner Program (QPP). The QPP was launched in 2005 in the Ivory Coast, and today works with more than 60 cooperatives representing over 30,000 cocoa farmers in the country. QPP supports cooperatives in their efforts to serve the needs of their cocoa farmer members. Farmer field schools are used to help train the modern cocoa farmer for increased productivity and improved quality of cocoa. Other integrated activities of the QPP include improving access to education, healthcare and clean water. In 2013, Max Brenner purchased 11 tons of QPP cocoa used in two chocolate products, and in 2014, will launch three new bars made from QPP cocoa.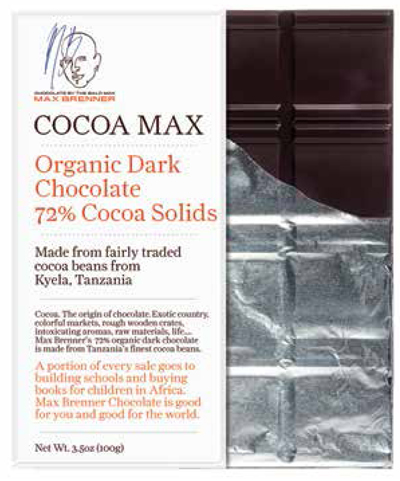 Another initiative of Max Brenner in the form of sustainable sourcing is support provided to the Biolands cocoa program. In 2013, we purchased four tons of chocolate made from Biolands cocoa and launched our Cocoa Max Chocolate Tablet, a 100g dark chocolate bar that is also organic and fair trade certified. The tablet is rich in taste, helps build a better world through education, is sustainably sourced, and enables improved quality of life for farmers and their families. A $0.50 donation from the sale of each bar goes to support schoolchildren in Tanzania. The funds purchase much-needed schoolbooks and support the building and maintenance of school facilities to ensure safe and clean learning environments. In just three months after launch, we sold over 2,300 bars generating more than $1,100 in donations.
The raw cocoa for Cocoa Max is harvested from the Biolands project in Tanzania, owned by Barry Callebaut. Biolands is one of the largest organic smallholder cocoa programs in the world and ranks as Africa's largest exporter of certified organic cocoa. Biolands works directly with smallholder farmers to ensure fair prices are paid to the farmers and to improve the quality of cocoa and the farmers' quality of life. All Biolands cocoa is certified organic by IMO, the Swiss Institute for Market Ecology.
Strauss Israel: working with farmers: We maintain close collaboration with our agricultural suppliers in Israel to ensure we bring our consumers the best possible fresh produce, grown and supplied along sustainable principles. We work with over thirty growers that supply us with vegetables for our fresh packaged vegetables range and our vegetable-based chilled spreads. Three years ago, we started local purchasing of the agricultural raw materials that we regularly use, including chickpeas, eggplants, bell peppers, squash, beetroot, cabbage, carrots, onions, garlic, and herbs. To further improve the quality of our produce, we began to work directly with growers in Israel, rather than with wholesalers, implementing new standards and efficient, sustainable ways of working.
In 2013, we significantly expanded the range of chilled salads we offer under our Achla brand, including new vegetable options such as zucchini and beetroot, all grown locally by our partner farmers. Currently we offer a vast range of 45 different salads and hummus-based spreads under the Achla brand which provide healthy choices for the 1.4 million consumers that choose these products to support their healthy lifestyles every single day. To support our expanding range and volumes, in 2013, we expanded our network of partner growers.
To better support our ongoing demand, we introduced a third variant of chickpea in addition to the two variants we have used to date. We select the variants we use based on their robustness against disease and the reliable value they bring to our growers. Introducing a new variant means adapting our hummus production process to accommodate slight differences between variants. However, our third variant helps protect our consumers, and our growers, from market disruption due to different weather conditions and other farming variables.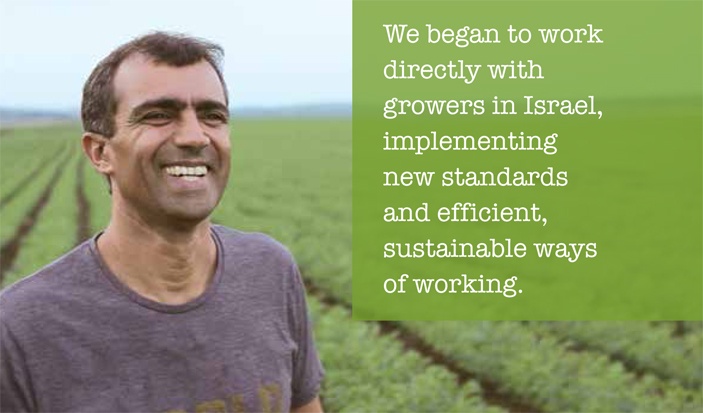 Maintaining continuity of supply: An example of such an issue could have seriously affected our lettuce supply in 2013. In December, Israel experienced five days of extreme weather conditions, with strong winds, low temperatures, and four times the average rainfall for the entire month of December in just five days. An estimated 50% of agriculture produce in the center of Israel alone was affected, causing over $14 million in losses to around 2,000 farms. In the region where Strauss Israel sources lettuce, almost 90% of lettuce crops were damaged from the storm or due to delays in transportation systems. Our support for growers through this period by helping them harvest and distribute salvaged lettuce to different buyers was critical for them to maintain business continuity. Also, during this period, our consumers were able to continue to enjoy our fresh salad produce with almost no disruption.
Supporting our distributors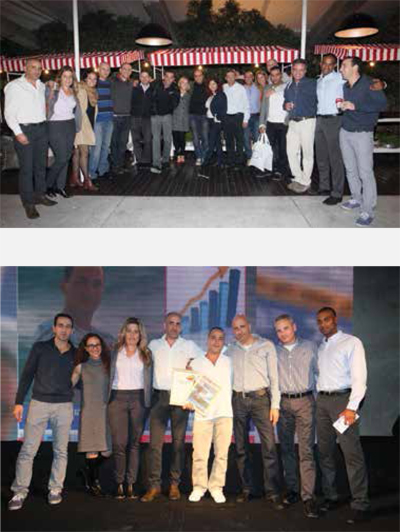 Strauss Israel maintains a network of 265 independent and exclusive distributors that ensure our products reach our consumers in more than 24,000 supply interactions every single week. Our distributors are a key arm of our extended supply chain, and although independent, they work with Strauss Israel on a long-term basis which generally spans than more than 15 years. One distributor has worked with Strauss Israel for forty years and continues to make a strong contribution. In 2013, we recruited five distributors from the Arab community as a part of a multi-year program aimed at diversifying our distributor base and making our products accessible to more consumers. We hold an annual distributor conference and recognize those that made an outstanding contribution each year.
Our close relationship with our distributors is reflected in a high level of transparency, commitment, involvement and ongoing dialogue. We recognize that our distributors are often the only faces of Strauss that our customers see, so it is important to us to ensure we understand what is important to them. Every two years, we conduct a formal survey to obtain their feedback and understand the level of their satisfaction with Strauss Israel and the relationship with our sales team. In 2013, 97 percent of distributors participated in our survey and the average satisfaction rate was 7.37 (out of 10), a decrease relative to the last survey. The areas that are most concerning for distributors include some inefficiencies in logistics procedures and service provided by sales and distribution teams at Strauss, and the link between financial compensation and distributor performance. As a result, we are currently implementing an improvement plan assessing these areas.
Innovating with small businesses
In 2013, we engaged with a small enterprise to develop a new product, mini rice cakes, in a joint program with a shared investment. Perach Industries is a factory employing 40 people that has supplied Strauss Israel with rice cakes for the past six years. In 2013, we entered into a joint development of flavored rice cakes snacks to offer consumers a healthy alternative for snacking with portion-controlled packs of 100 calories each. Perach Industries invested in new technology for a new production line to manufacture mini rice cakes, and we worked with the Perach team to develop a unique process to deliver this new product. Following a successful launch, Perach Industries enjoyed business expansion and we were able to provide more product alternatives for our consumers.